The Pays de la Loire relies on unique infrastructure to support the optimal deployment of Marine Renewable Energies. From powerful port and logistics facilities to the numerous testing means and multi-technology platforms, the combination aims to encourage the rapid yet sustainable growth of the sector.
SEM-REV, the leading French operational multi-technology sea test site
SEM-REV is the multi-technology test site (wave energy, floating wind turbine, etc.) of the Ecole Centrale de Nantes. This unique site in France offers all the facilities at sea and on land for the development, under operational conditions, of marine energy recovery systems.
SEM-REV, partner of France Energies Marines, is essential to the development of the industrial sector.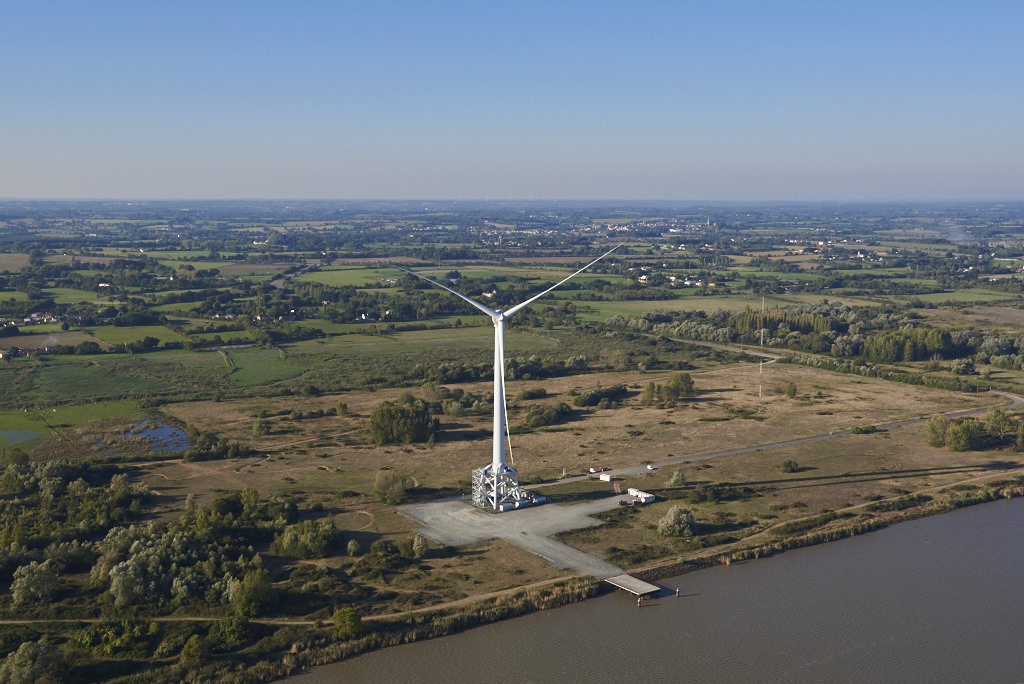 Le Carnet, a precursor test site for offshore wind power
The Carnet test site installed since 2012 is the 1st offshore wind turbine prototype in France: the Haliade 150-6MW by Alstom. The wind turbine has undergone extensive testing that has proved conclusive, making it a commercial success. To exploit the potential of the site, Nantes Saint-Nazaire Port aims to create an eco-technological park dedicated to marine energy covering 100 hectares .
Unique experimental facilities and locations
Many other experimental facilities are available to the industry: unique amenities, very large-scale and high-tech.
The hull test towing and wave tank of the École Centrale de Nantes and the climatic wind tunnel at the CSTB are some of Europe's largest facilities of this type. The IFSTTAR geotechnical centrifuge is unique in France. Manufacturers can also perform weather conditions tests and benefit from virtual reality tools.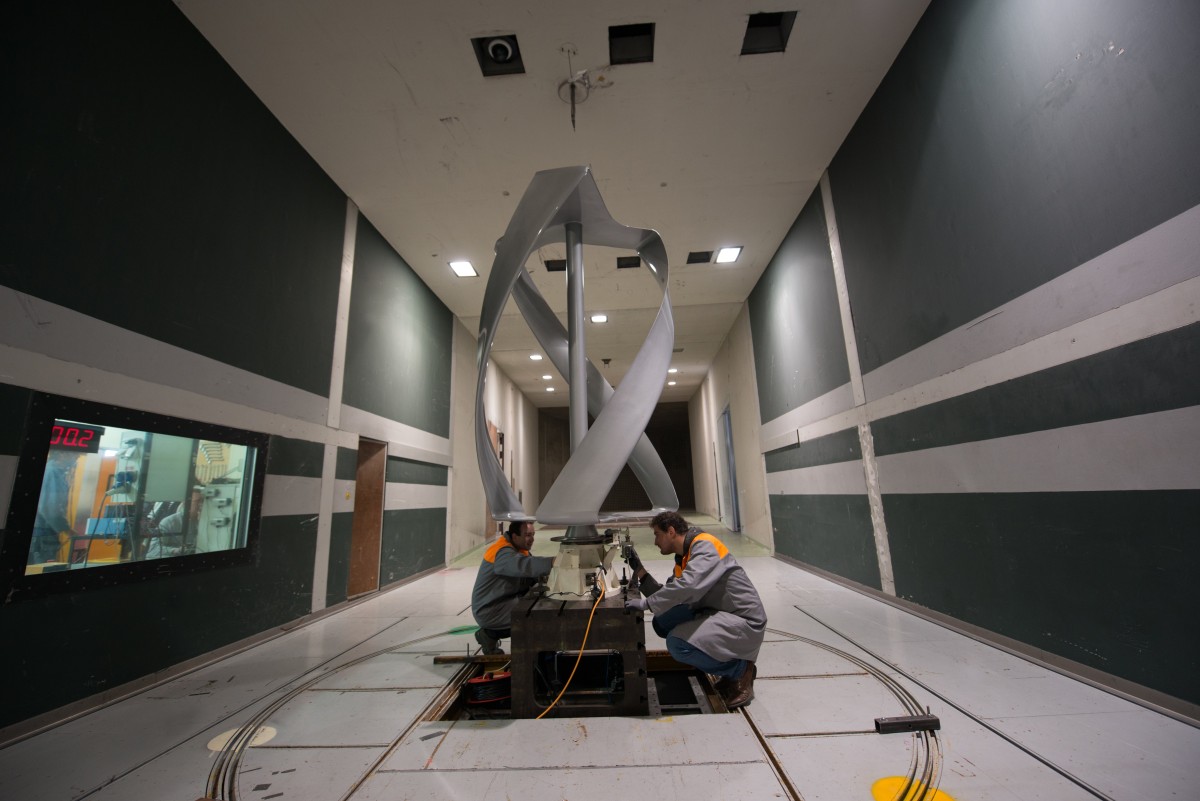 "The Major Sea Port is part of this collective territorial movement and our port skills sets are under considerable demands. The reception of activities related to the development of MREs requires the optimisation of land and port functionality including the development of a logistics hub in 2016. This project requires our engineering resources and calls on all port companies, especially in terms of handling."
Jean-Pierre Chalus – Chairman of the Nantes Saint-Nazaire Main Sea Port Authority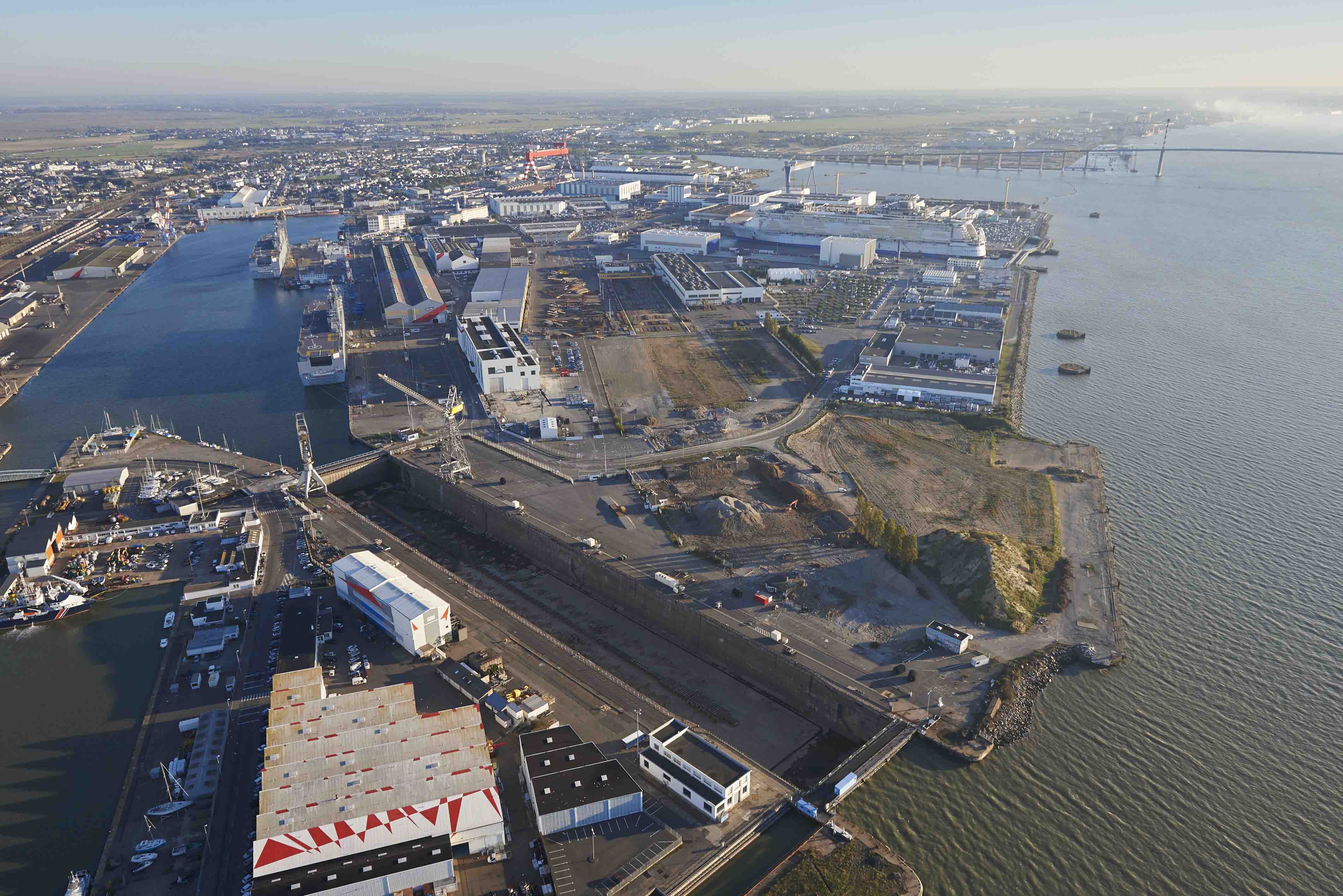 Powerful maritime and port infrastructures
The Nantes Saint-Nazaire Port is the most important port of the European Atlantic coast. As the leading cargo port for onshore wind power, Nantes Saint-Nazaire port is working, with regional manufacturers and actors, on offshore wind power development projects in the Pays de la Loire region. This is a veritable Marine Renewable Energies oriented industrial centre including the construction of a 15-hectare logistics hub for the pre-assembly of offshore wind turbines
3 additional port bases (La Turballe, Noirmoutier, Yeu) will serve as home port to ensure the maintenance activities of the offshore wind parks.
Collaborative technology platforms
The mobilisation and the stimulation of collective intelligence are key variables in the technological lead of the Pays de la Loire. Three complementary collaborative platforms bring together researchers, technicians, engineers, students and industrial partners into one place to foster and accelerate innovation for the benefit of Marine Renewable Energies.