In Pays de la Loire, all the infrastructure needed for marine renewables developments is available. This includes optimised logistics and port facilities as well as many test sites and multi-technology platforms, all of which can contribute to accelerating the growth of a long-lasting industry.
Centrale Nantes SEM-REV – France's first offshore multi-technology test site
The Centrale Nantes offshore test site, SEM-REV, is the first site for multi-technology offshore testing that is connected to the grid. It has all the equipment – offshore and onshore – to develop, test and improve energy recovery systems (mainly from wind and wave sources). It will play a decisive role in meeting the challenge of marine renewable energy development in France. It is operated by Centrale Nantes, with the aim of helping manufacturers develop new energy production capacities.
Drawing on Centrale Nantes' recognised marine renewables expertise, the SEM-REV strategy is all about providing permanent facilities and services for testing new marine renewable technologies in real conditions at sea. By allowing modelling, ocean tank testing and real-life testing, SEM-REV constitutes a one-of-a-kind accelerator for marine renewable technologies.
The site has already accommodated 3 offshore projects, including France's first floating wind turbine, Floatgen since 2018.
Specialised logistics capabilities for heavy-duty components
The Grand Port Maritime Nantes Saint-Nazaire is Europe's largest port on the Atlantic seaboard. The port area in Saint-Nazaire has been adapted to handle the heavy-duty components associated with marine renewable developments.
Today it has become an industrial centre highly focused on marine renewables with its recent logistics hub built for the pre-assembly of wind turbines and its 3 additional ports (La Turballe, Noirmoutier, Yeu) which will act as maintenance bases for offshore wind farms. All these facilities are backed by a strong and able logistics workforce provided by members of PASCA (procurement and supply chain business cluster) whose aim is to bring about greater competitiveness for businesses by leveraging supply and logistics.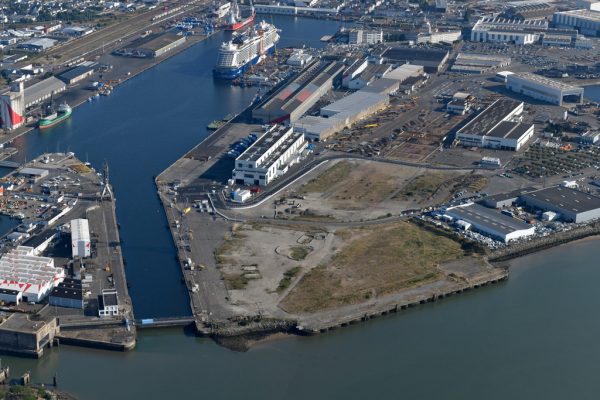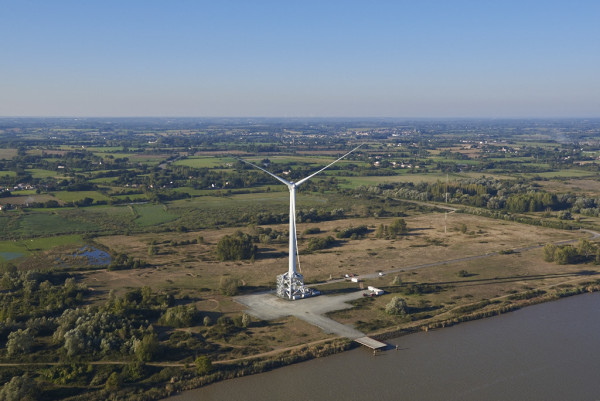 Le Carnet, a modern, ecological port for industry
Since 2012, this port has been testing France's first offshore wind turbine "Haliade 150-6MW" built by Alstrom.
Development of the Le Carnet site is part of plans to create a eco-technology industrial park. This will equip the local area with the facilities to cater for the growth of marine renewables alongide the sister ports of Le Montoir and Saint-Nazaire. The port will specialise in fluvial and martime transport of large, heavy-duty components, for which local skills are available.
Unique test facilities and sites
A wide range of state-of-the-art test facilities is available for industry and research. The hull and wave tanks at Centrale Nantes and the wind tunnel at CSTB are some of Europe's largest facilities of this type. The IFSTTAR geotechnical centrifuge and the Marine Power Systems Platform are unique in France. Manufacturers can also conduct weather resistence tests and use virtual reality equipment.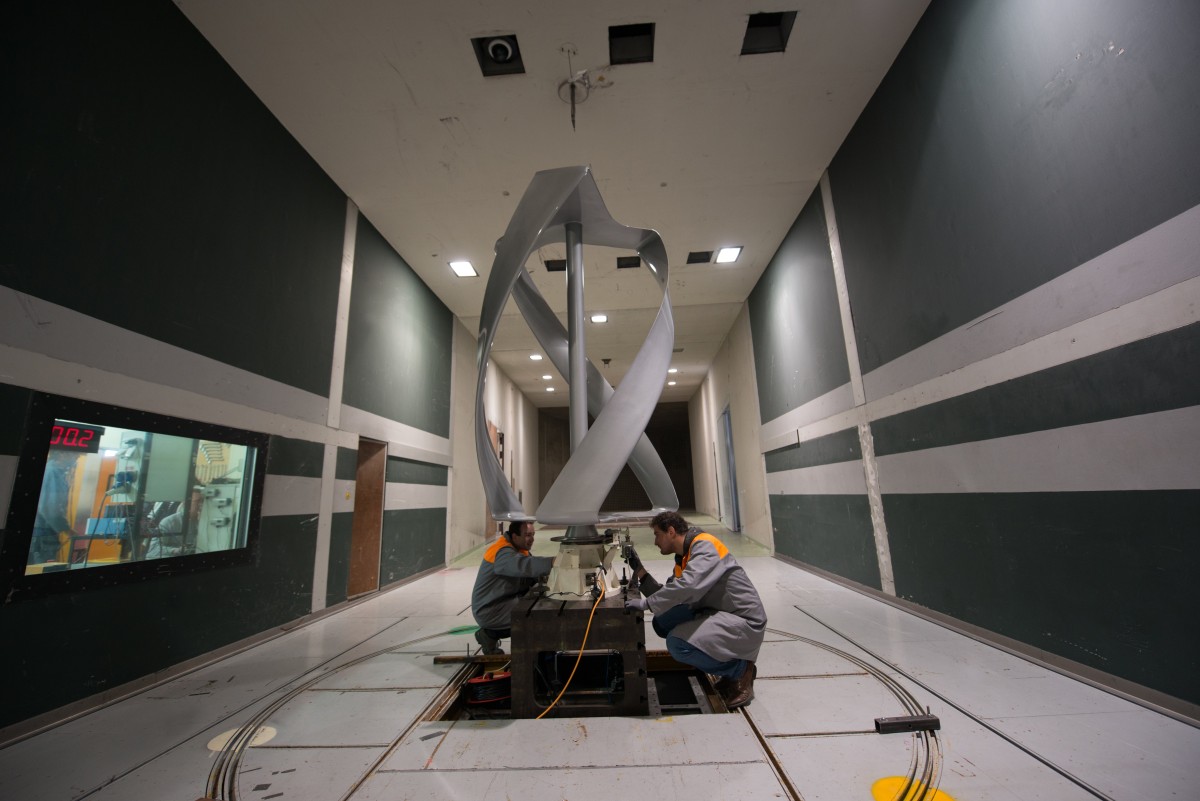 Collaborative technology platforms
By leveraging its collective intelligence, Pays de la Loire stands at the forefront of technological progress. Three collaborative platforms work together with their researchers, technicians, engineers, students and industry members to boost innovation in marine renewables.
Technocampus Océan, specialising in metal processes and offshore structures.
Technocampus Smart Factory, and its virtual reality centre.
Technocampus Composites, specialising in materials and their assembly.