The Grand Port Maritime Nantes Saint-Nazaire is France's biggest port on the Atlantic coast. With its surface area and offshore wind logistics facilities, the port is the country's leading hub for marine renewable energy.
(Aerial view of the port – ©CAPA) 
A large seaport
Reinforced heavy-lift quays up to 15t/m2
Heavy handling equipment
A 12ha wind turbine pre-assembly area
Access for over-sized components
Photo : © Martin Launay / Ville de Saint-Nazaire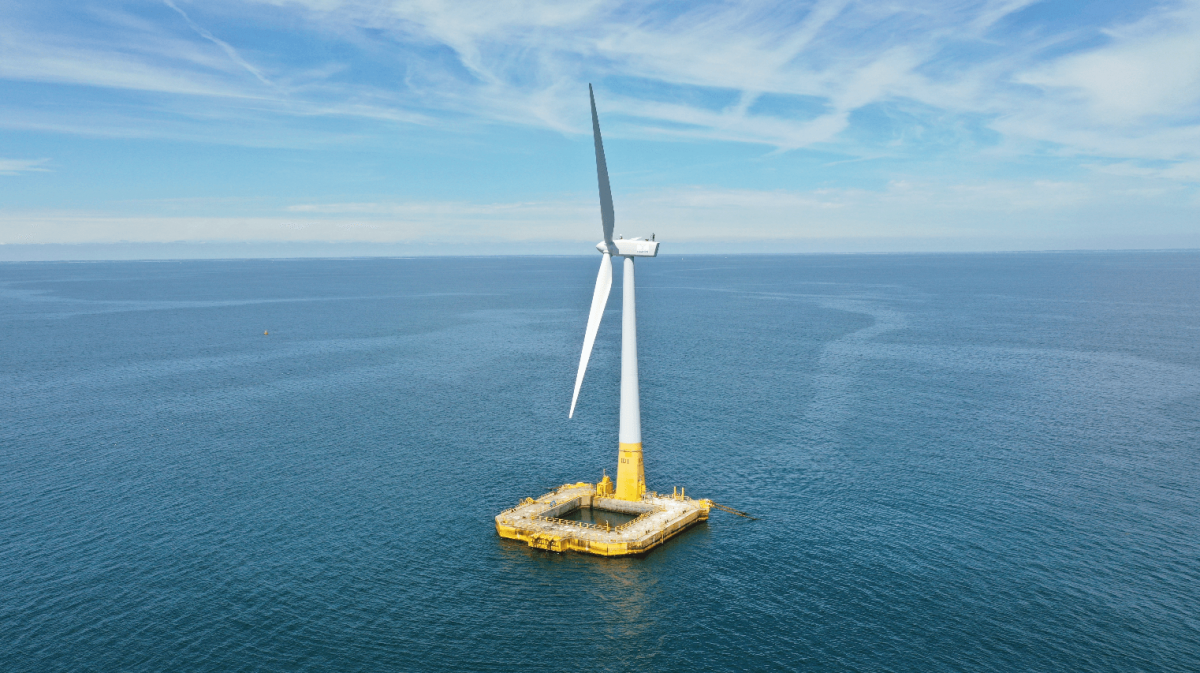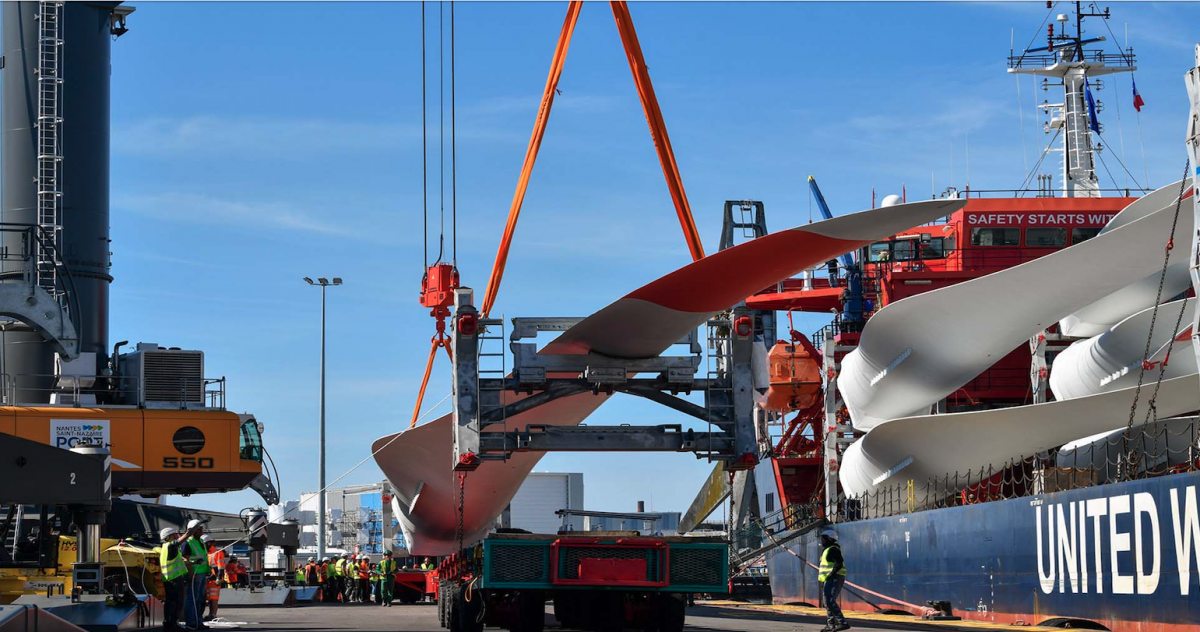 Expertise in marine renewables logistics
The port community's logistics and heavy-handling abilities strengthen this infrastructure. All these facilities are backed by a strong and able logistics workforce supported by members of PASCA (procurement and supply chain business cluster) whose aim is to bring about greater competitiveness for businesses by leveraging supply and logistics.
Photo : © Nantes Saint-Nazaire Port – Franck Badaire
Major developments
The Grand Port Maritime Nantes Saint-Nazaire contributes to making a success of major marine renewable developments such as:
The GE manufacturing plant at Montoir-de-Bretagne for wind turbine nacelles with dockside access and reinforced quays
The Anemos of Atlantique Offshore Energy plant, the Chantier de l'Atlantique Business Unit specialising in substations for offshore developments
Manufacture of the concrete Floatgen concrete floater developed by BW Idéol
Pre-assembly of the wind turbines for France's first offshore array off the coast at Saint-Nazaire
Photo : aerial view of Saint-Nazaire port – © Nantes Saint-Nazaire Port