From research to experimental development, the Pays de la Loire gathers internationally recognised public and private R&D teams on all MRE technologies (fixed and floating offshore wind, tidal, wave energy, marine thermal energy).
This R & D excellence is built around a driving hub with global ambitions: WeAMEC.
Centre of excellence: WeAMEC.
The WeAMEC (West Atlantic Marine Energy Centre) is dedicated to Marine Renewable Energies, and was created to accelerate the awareness and attractiveness of the sector and the expertise of its actors. The ambition of WeAMEC is to make the region an international leader by 2020.
This centre of excellence is a veritable R & D gateway for the sector. With the support of the EMC2, Pôle Mer Bretagne Atlantique, and the S2E2 clusters as well as research and training organisations, it gathers all the actors of the supply chain, to develop pioneering collaborative projects focused on research, training and innovation.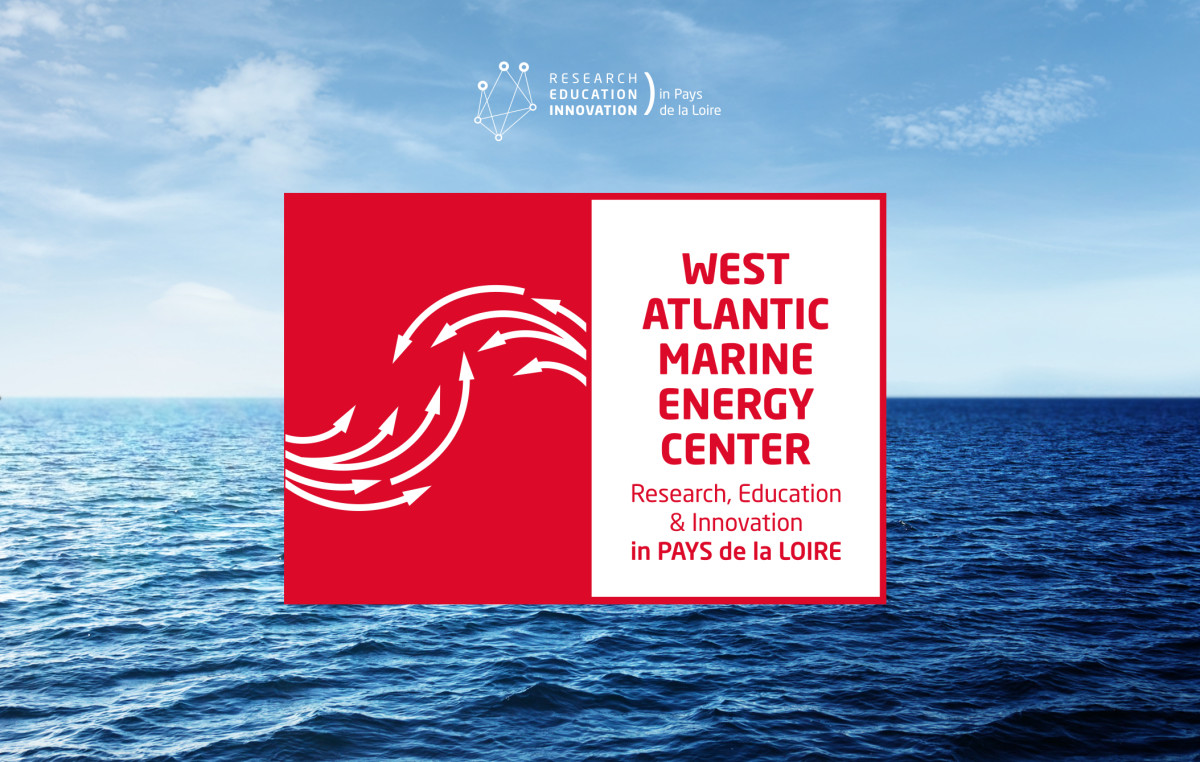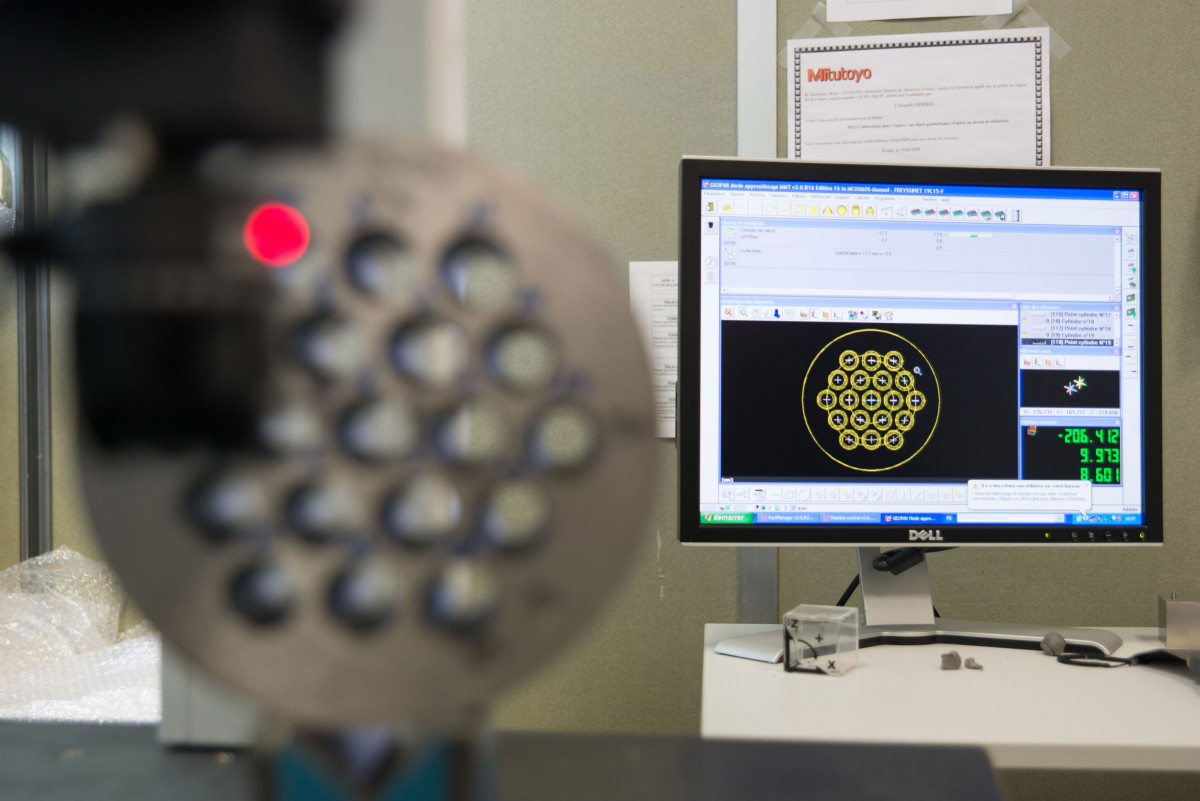 Internationally renowned research teams
Innovation territory, the Pays de la Loire region hosts many researchers at its various R&D centres covering all technologies. There is a total of 20 research teams working daily on multidisciplinary issues related to MRE, including the Ecole Centrale de Nantes and Nantes University, specifically the LHEEA – Laboratory of Hydrodynamics, Energy and the Atmospheric Environment, and IREENA – (Electric Power Research Institute of Nantes- Atlantic) and the GEM – The Civil and Mechanical Engineering Research Institute.
Private and industry led R&D
Innovation projects are developed in-line with industrial needs. It is no coincidence that the DCNS MRE R&D teams (150 to 170 researchers) chose to set up work within the 17,000 m2 of Technocampus Ocean alongside of STX France, Dassault Systems, ACB, HydrOcean, CEA Tech Pays de la Loire. Meanwhile, the GE-Alstom R&D teams (250 employees), both in the offshore wind and tidal power departments, are based in Nantes.
"From the perspective of engineering and innovation, we chose to locate our researchers working on offshore wind energy and another promising technology, tidal power, in Nantes. Already 120 today in Nantes, there will be 200, located at the Ocean Technocampus in Bouguenais. "
Jérôme Pécresse – President of Alstom Renewable Power and Executive Vice-President of Alstom.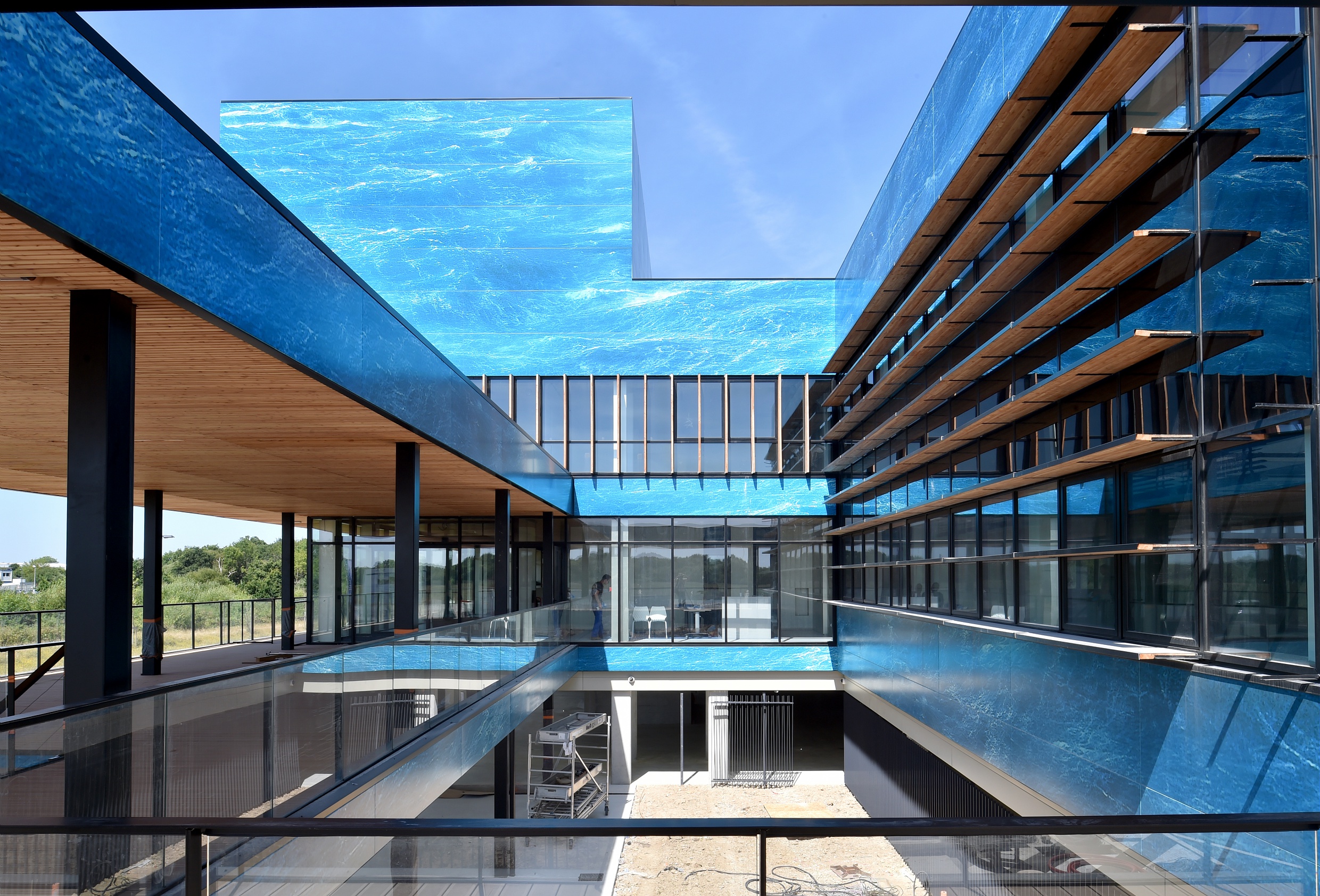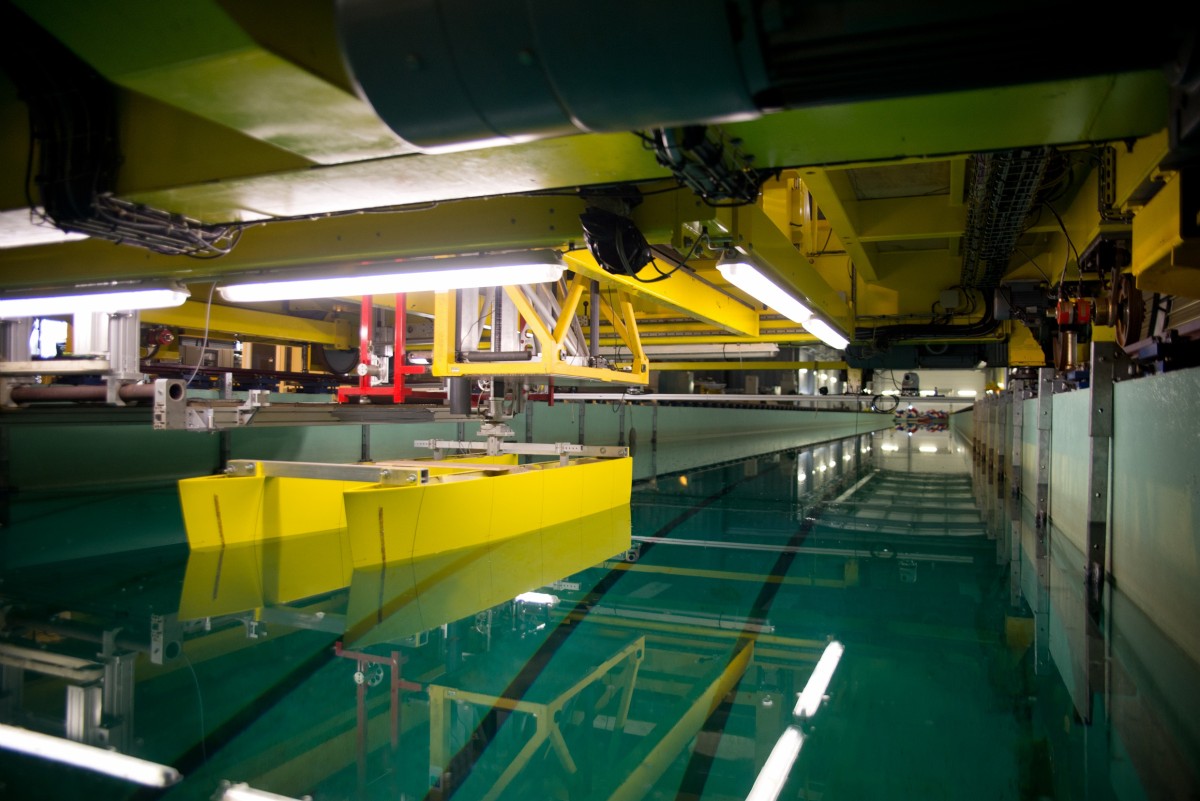 Unique testing facilities in France
In Pays de la Loire, many high-tech installations and testing facilities unique in Europe enable manufacturers to effectively move from the research stage to the experimental development of their solutions.
Discover these here: