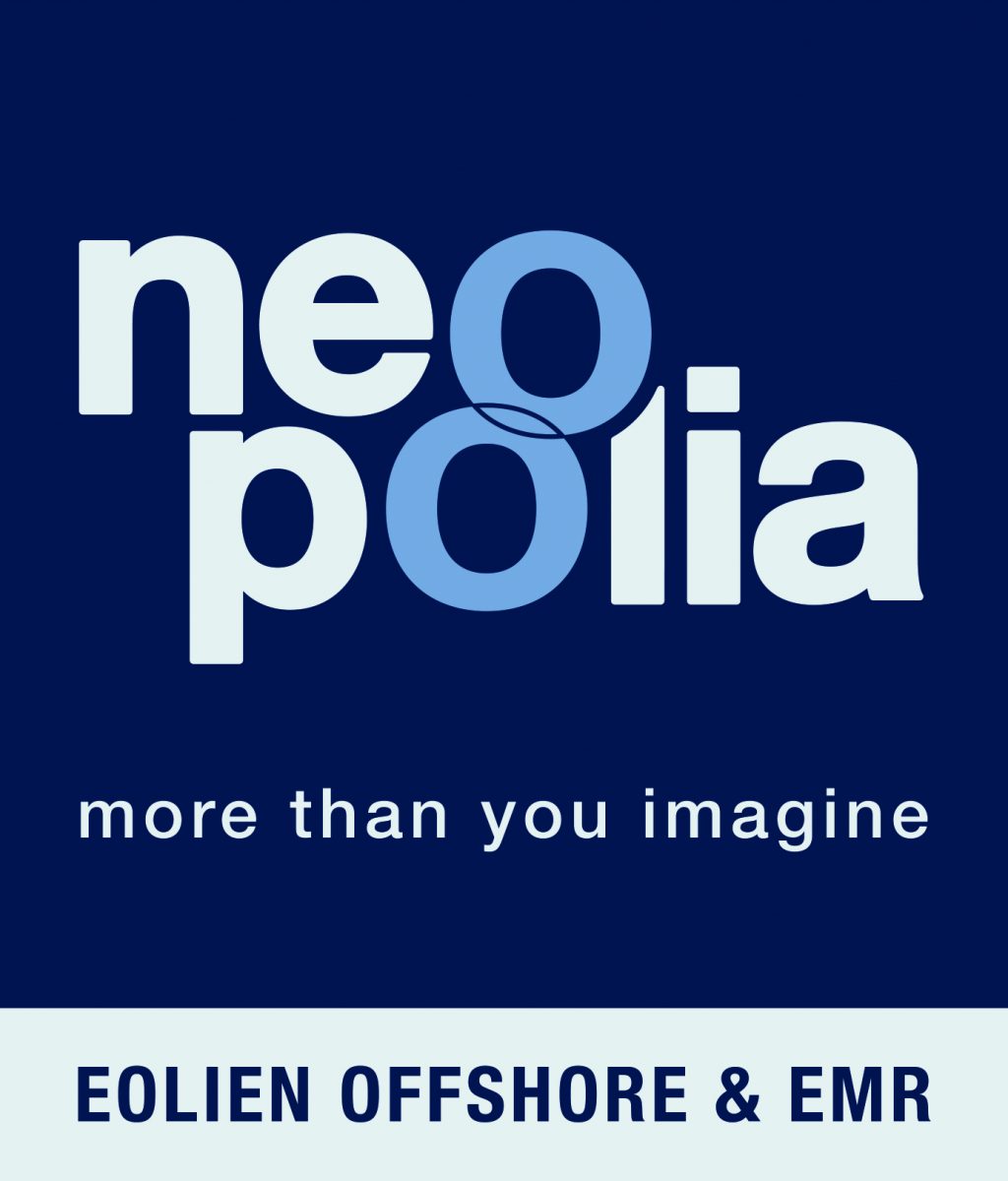 Two new faces have recently joined the Neopolia business network: Marine Manceau and Lucas Bryk. Together they work to support and nurture local businesses and their overall goal is: build a local marine renewables industry, drum up business and help members diversify into the sector. Interview.
Can you introduce yourselves?
Marine Manceau: "I have a background in tourism where I held various positions ranging from customer-facing jobs to management level. I joined Neopolia in spring as a project manager. More specifically, I run and coordinate projects at our two business clusters "Energies" (nuclear, hydrogen, oil and gas) and Offshore Wind and Marine Renewables."
Lucas Bryk: "I joined Neopolia in January. After working as a product manager and an international project manager in industry, I'm now in charge of business development. Basically this involves reaching out to renewable energy developers to identify their needs and to pitch our members' capabilities to them. The aim is to help members to diversify their operations and to benefit from the future development of marine renewables in the region."
What do you hope to achieve for your members?
B.: "We want to ensure businesses in the region gain from this up and coming industry off our coast, such as the Saint-Nazaire wind farm. But we're also looking to contribute to other French wind farms that are in the pipeline. We offer a local skills base and this is a key asset for marine energy developers. And many of our members are English-speaking and have proven backgrounds in offshore wind developments."
M.: "The outlook is positive. We have about half of our members already working in some directly or as subcontractors on offshore wind projects. Big names such as GE have set up plants in Saint-Nazaire and wish to keep drawing on the local skills base for their projects elsewhere in France and abroad. This is because we really do have a high level of expertise here. We also hope small businesses will be called on to provide maintenance for the Saint-Nazaire wind farm and for the future wind farms in southern Brittany and between the islands of Yeu and Noirmoutier."
 B: "We're looking to get our members involved in the development stage, but we're also eyeing operation and maintenance as these wind farms have an estimated 25-year lifetime. This would offer interesting opportunities for our members. Our aim is therefore to connect them with principal contractors for long-term collaboration."
How will you participate in Seanergy?
M.: "Our members are looking forward to Seanergy taking place in nearby Nantes – it's a great opportunity on their doorstep. We'll have around 10 exhibitors at the Pays de la Loire pavilion. In the run-up to the actual event, we'll be running technical visits at the premises of subcontractors such as the manufacturer CNI."
 B.: "At 2pm on Wednesday 22 September, we'll be pitching how Neopolia can support manufacturers in their offshore wind projects (How 240 businesses can help you get ahead: the strength of our network). I would point out that there are opportunities to do business with our other clusters such a Neopolia Energy and Marine, and not just with our marine renewables cluster. Basically, we're going to seek out opportunities where we can combine the strengths and capabilities of all our members."