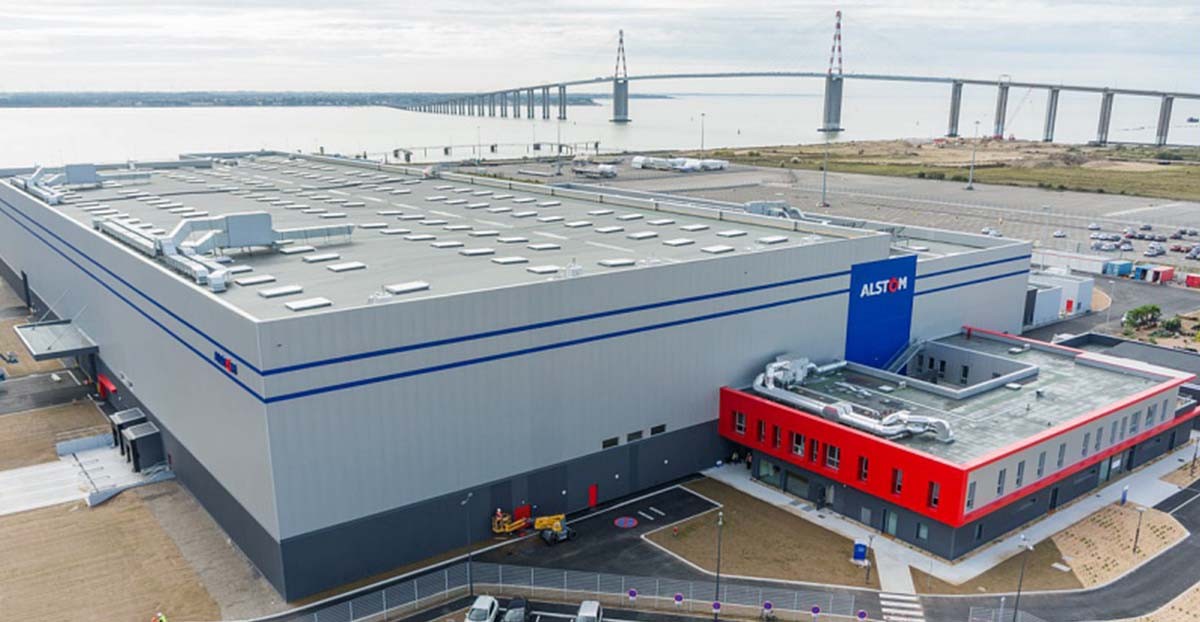 Alstom's Haliade 150 wind turbine has scored a string of commercial successes in France and abroad. The company has now launched a large scale recruitment process for the 85 posts needed to deliver on orders in its new Saint-Nazaire factories. In the Pays de la Loire, the marine renewable energies have become industrial reality.
Alstom's offshore turbine first began with success in France. In April 2013 the industrial giant joined the consortium led by EDF Énergies Nouvelles which won the first government tender to supply three new offshore wind farms in France. The consequence: an order for 238 Haliade 150-6MZ turbines to supply the wind farms planned for Saint-Nazaire, Fécamp and Courseulles-sur-mer.
By the end of 2014 two new Alstom factories had begun to rise from their foundations at Montoir-de-Bretagne in Saint-Nazaire's port zone. At full production, eight turbines will be produced there each month, or about 100 a year.
Strategic export success
Alstom swiftly moved into a new phase in the commercialization of the Haliade model, and has landed several international contracts. In the United States, Deepwater's Block Island project is set to start hosting five Alstom turbines between February and April 2016. Another Haliade turbine is destined for Denmark, at an EDF EN test site there.
But this summer brought even greater international success, with the news that Alstom had signed a contract to supply the Merkur Offshore wind farm, one of Germany's biggest. The contract will see the delivery and installation of 66 turbines from April 2017, together with a long term contract to maintain the machines once they are operational.
Recruitment and accelerated taining
So now Alstom is launching a major recruitment campaign to ensure timely delivery of all its commitments. The group intends to create 85 new jobs for 73 machine operators, six quality inspectors, three team leaders and three technicians. By the end of the year, its factories' teams will have grown to 140 employees.
The development of marine renewable energies sector is still presenting new challenges, particularly the sheer scale of the new turbines. Alstom is currently testing its designs onshore, which also allows maintenance technicians to be more easily trained. Its team at the Le Carnet test site near Nantes is currently dissembling a prototype Haliade 150 using a pair of pliers—that weigh 52 tonnes—to manipulate turbine blades 75 metres long!
Further information: www.alstom.com