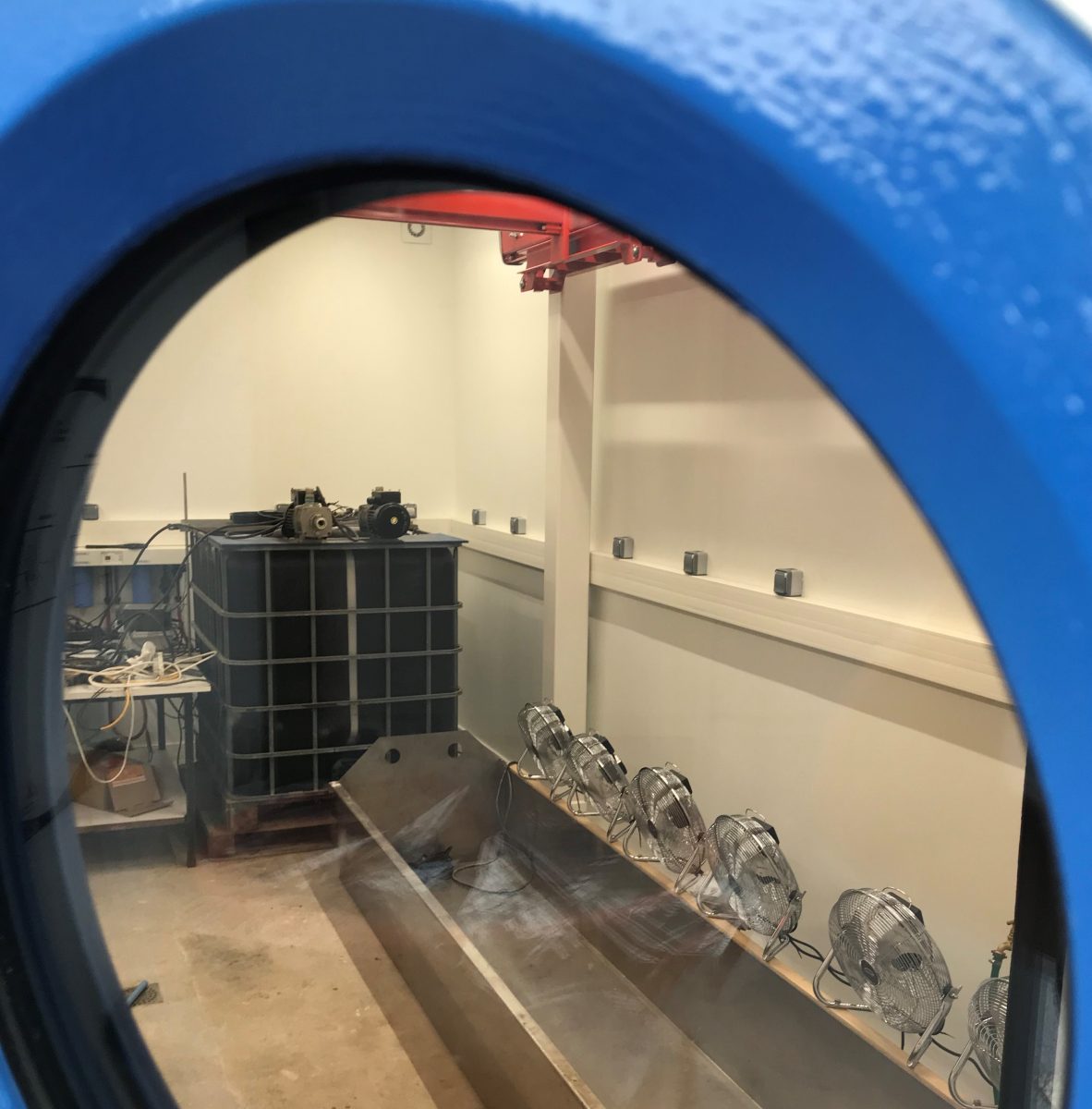 Civil engineering and mechanics lab GeM has just acquired a new test platform, housed at the science faculty of University of Nantes. University professor and marine renewables adviser, Franck Schoefs, provides the details.
What area of research does the platform cover?
The platform is aimed at testing materials and structures made of steel, concrete and composites. These are used for marine renewables and have to withstand harsh marine environments. But we need greater understanding about ageing and degradation corrosion. Up until now, we have been able run small-scale tests, but this doesn't really tell us what goes on with life-size components. The new platform will allow us to test at scales of several metres and to produce a range of marine conditions (tidal range, spray, immersion). It is fitted with state-of-the-art interrogators and sensors so that we can find out what really goes on inside the materials.
What new apparatus do you have?
We have an environmental chamber to test materials right across the lifecycle of a structure, reproducing local weather conditions (air humidity, temperature etc.). We also use tidal tanks to improve our understanding of how the tide and sea conditions affect the inside of materials. And we have a salt fog cabinet where we can test materials in intermediate conditions such as sea spray and waves.
For all these measurements, we use sensors that were half developed and patented by University of Nantes. Many of them use fibre optics and we also have one of the two fibre optic interrogators in France!
In addition to the above, we have enhanced our offshore measurement station – Biocolmar2.0 – that we can use for life-size trials 7km off the coast at La Turballe.
Who can use the platform?
The whole industrial ecosystem can use it. In addition to testing new materials, the facilities can be used for testing new sensors, monitoring systems and protection methods such as coatings etc.
We also have a highly experienced and diverse staff ready to help businesses. Our team includes researchers in mechanics, metrology, signals processing and digital modelling.
What are your first experimental campaigns going to be about?
Our agenda is booked up to 2024 already! The first campaign will start in mid-June as part of IMARECO 2, a regional project to study the ageing in offshore concrete structures. The work involves two areas: port structures and their maintenance and structures for marine renewables. The aim is to design structures that are lower maintenance thanks to additional sensors. Other campaigns involve new trials to better understand the corrosion of cast iron subsea cable shells manufactured by FMGC.
We will also be conducting twin trials in Ivory Coast and Nantes to learn more about how tropical conditions can affect port structures, especially in a context of climate change.
Learn more at gem.ec-nantes.fr (in French only)