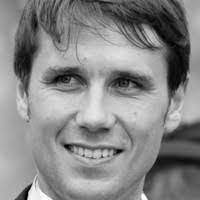 A pioneering breakwater that protects the shoreline while producing renewable energy is being developed by Groupe Legendre in partnership with Geps Techno and Ifremer. Project manager Quentin Henry has the details.
How does Dikwe work?
Dikwe is a shoreline defence solution in the form of a breakwater or groyne that harnesses the force of the waves to generate electricity. It consists of a set of coffers that house flap-type oscillating wave surge converters. These absorb the impact of the waves and capture their mechanical energy. This is then turned into electricity using PTO (power take-off), a process often used in marine renewables.
What are the strengths of this project?
One key advantage over other offshore wave devices is that all the PTO system is housed within the breakwater. This protects it from adverse weather conditions and reduces the need for maintenance. Another advantage over existing solutions is its dual purpose:, the breakwater is primarily designed to protect but it can also generate power. As such, the system should only be implemented where defence is needed.
How much power do you hope to generate?
We expect Dikwe to produce enough power for the needs of a port (industrial use, quayside electrification, green hydrogen to power ships etc.). And any excess electricity could be fed into the national grid.
What markets are you targeting?
Wherever there is a need for breakwaters or for renovation work, we can offer our solution. This is important because ports need to adapt to the effects of climate change (rising sea levels, violent storms etc.). We're already in talks with various ports along the French coast.
What stage is your project at?
Studies and pool testing have shown promising energy yields for a wave technology. Today we have an intermediate sized prototype ready for sea trials in the autumn at Ifremer's site near Brest. These will last a year and if all goes well, we will go ahead with a full-scale prototype by the end of 2023.
*This project has received backing from Ademe and the regional councils of Pays de la Loire and Brittany. It was initiated by Groupe Legendre, a family construction company, and developed in partnership with engineering firm Geps Techno and Ifremer.