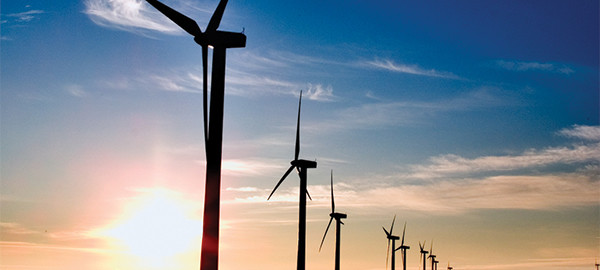 EDF Énergies Nouvelles moves closer toits wind farms off the coasts of the Pays de la Loire and Normandy. Last week'snational

colloquium on the marine renewable energies

in Nantes was the occasion for

the company

to reveal that it planned to install the control centre for its entire French offshore wind operation at Bouguenais, on the outskirts of Nantes.
From 2016, EDF EN will monitor all of its French wind turbines from a Bouguenais site. About sixty people will remotely monitor its offshore wind farms from the planned facility. The announcement was made at the national marine renewable energies colloquium held in Nantes last Thursday (13 Feb).
In deciding to base this function in the Nantes region, EDF EN cements its wind turbine partnership with Alstom, which has already decided to site its engineering research centre in the Technocampus Océan campus in Bouguenais. EDF's maintenance and operations teams, and Alstom's engineers will thus be well placed to collaborate together, sharing experience and feedback.
Both groups are also on the ground at Saint-Nazaire, close to STX France, which already has 200 employees dedicated to the marine renewable energies. Alstom has already started construction of two turbine factories in Saint-Nazaire, and the first five Haliade 150-6MW turbines destined for the US will be produced there. EDF EN will establish its logistical assembly platform for offshore wind turbines close by. Christophe Clergeau, senior vice-president of the Pays de la Loire Region, was delighted at the news of the reinforcement of the industrial links within the region saying it "adds to the overall critical mass necessary for the emergence of a competitive sector."