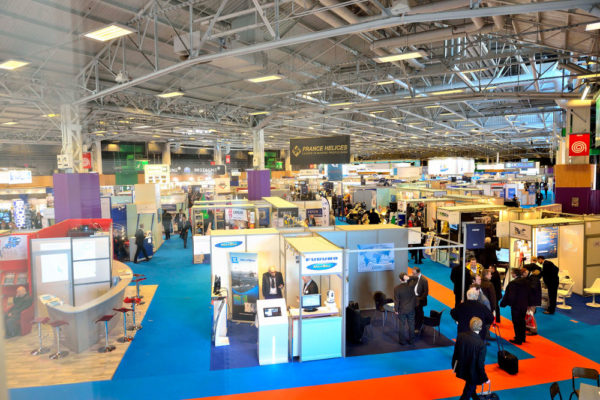 The Euromaritime 2017 professional trade show will take place from 31 January to 2 February. Many actors from the Pays de la Loire will be in Paris for this chance to promote regional marine sectors.
With 8,500 m² of exhibition space, over 300 exhibitors and 6,000 visitors from around fifty countries, the Euromaritime trade show has become the essential event for European marine economy professionals, and the Pays de la Loire will be present in force for the third edition (31 January – 2 February).
As in 2015, the Agence régionale will make a collective stand available for local actors (E38 and E38 bis). Nantes – Saint-Nazaire Port and JVMV (EMC2 cluster and Technocampus Group) will be represented along with the Neopolia cluster that coordinates the presence of 14 regional companies*. In addition, eight companies located or working in the Pays de la Loire will be represented on individual stands**.
Tidal energy in the spotlight
The programme of the event organised by the Le Marin weekly publication and the Gican (Groupement des industries de construction et activités navales – Group of naval construction and business industries) focuses on a major theme each day. On 1st February, the conferences will focus on tidal energy, with a contribution from the Nantes company, Innosea.
* ACCO, Almet Marine, Arco Marine, Chantier vendéen, CNI, Engie Axima, Geps Techno, Lemer Fonderie, Mapac, Myg Design, Pierre Delion architecte, Shipelec, Soliso technologies, Neopolia Marine.
** Alumarine Shipyard, Bureau Mauric, ECCS, Eiffel Industrie marine, Navalu, See Merre, Ship St Maucour, Lebeon.
Further information: www.euromaritime.fr
To reserve a visitor's badge: register on the web site using the code EXP17.