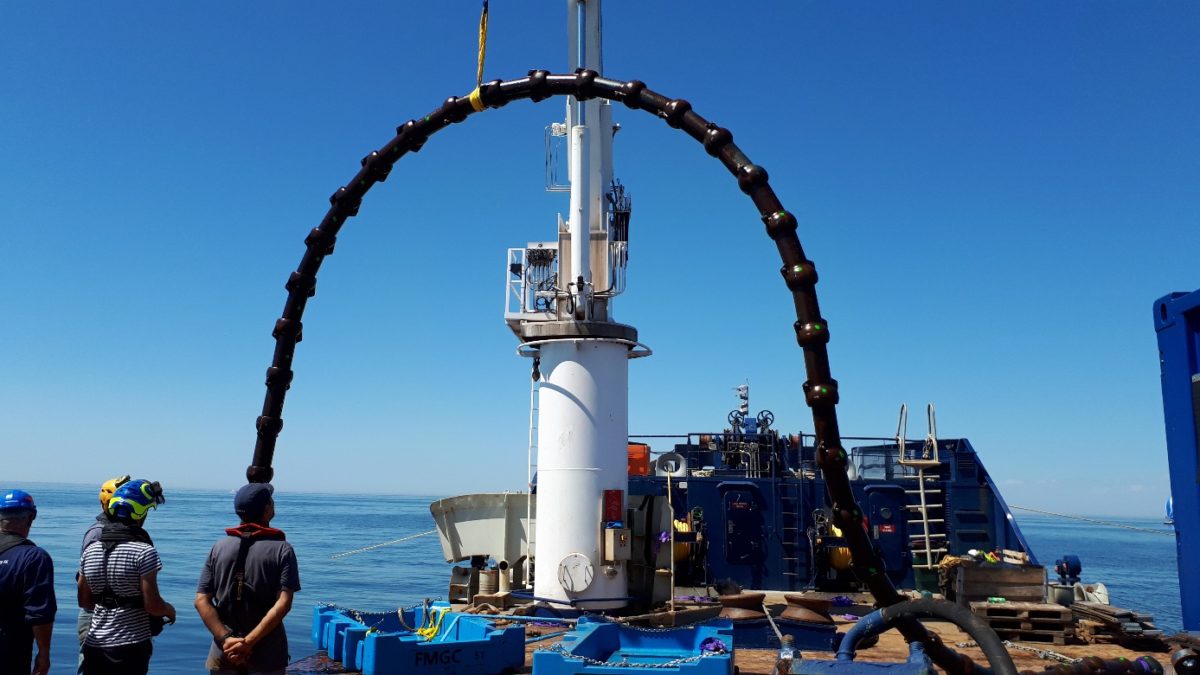 FMGC laid cast irons shells to ballast subsea power cables (IBOCS) at a depth of 30 metres at the SEM-REV test site on 4-5 August this year.
The trials are part of the FORESEA project (EU Interreg funding) to help bring offshore renewable energy technologies to the market by providing access to North-West Europe's network of test centres, which includes SEM-REV.
The FMGC shells are designed to protect, stabilise and limit the bending of subsea power cables. The trials will test the stability of the cables ladened with their cast iron shelling, including under heavy swell conditions.
The cable shells will remain on site for several months and will be subjected to extreme winter conditions. The tests will also provide comparative data as some sections of the test cables, two of which are equipped with different linear masses and a third which is bare, have been laid alongside each other. The cable shells will be assessed by regular on-site monitoring of current and cable movements.
Over several months the FMGC and SEM-REV teams will check how the shells behave and withstand corrosion. This will provide unique insights into the shells performance for offshore wind farms.
Innosea, a Centrale Nantes spin-off, has worked with FMGC on the shell design methods to determine the optimal mass for cable stability on the seabed. FMGC has already supplied Floatgen, France's first offshore wind turbine, with clump weights that are fitted onto mooring lines to ensure floater stability.
The FMGC project is the third to use the Centrale Nantes offshore test site, following the NEREIS Environnement acoustic sensor, and the Floatgen floating wind turbine – a European research project led by Idéol, Bouygues TP and Centrale Nantes.