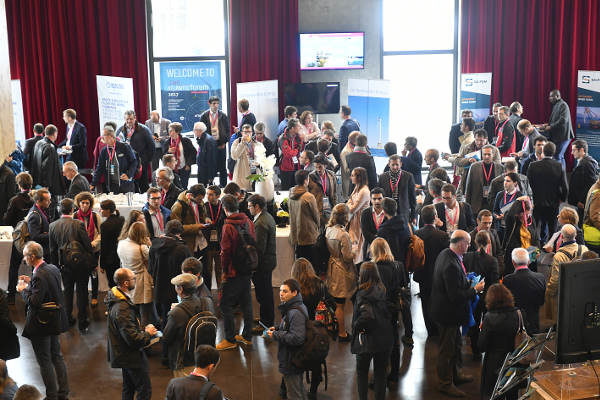 The FWP Atlantic Forum ended on 4 October after 3 days of intense industry meetings, site visits and bright prospects for floating wind power.
This second edition lived up to expectations and attracted 400 delegates from 16 different countries. The many industry players in attendance made the event an upbeat and qualified gathering to hatch new projects and keep up momentum both in France and internationally.
To illustrate this, some 130 B to B meetings were held thanks to Enterprise Europe Network in addition to other informal meetings…75 people attended pitches, workshops and other diverse and stimulating forum events.
The immersive visits into the heart of the wind power scene in Saint-Nazaire and Lorient were a big success. These visits are what the FWP Atlantic Forum is all about; allowing delegates to get close up to industry realities. Four technical and interactive workshops took place at GE, STX and at the Floatgen site and the logistics hub at Saint-Nazaire.
The FWP Atlantic Forum owes its existence to the marine renewables industry coming together and organising its own event. Our thanks go to the 8 sponsors, 4 trade bodies, and 21 organisations including the Pays de la Loire and Bretagne regions that have contributed to the growing success of the FWP Forum.
During the forum, Louis Schweitzer, General Commissioner for Investment, published a column underlining the commitment and will of France to support the floating wind industry.