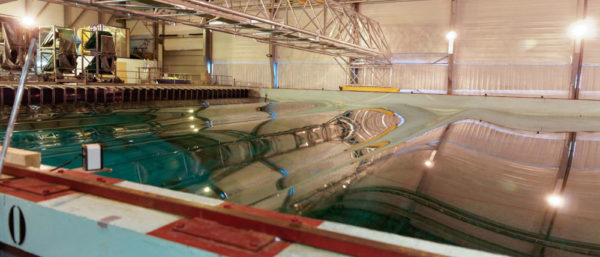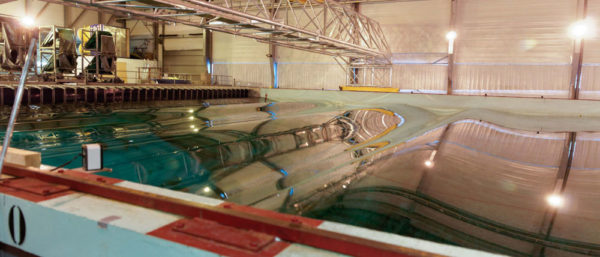 Nantes is hosting this year's conference and exhibition Ocean Energy Europe. This international event devoted to marine energy, being held in October, will be an opportunity to put the spotlight on the Pays de la Loire region and its commitment to the development of the MRE sector.
Ocean Energy Europe (OEE) has established itself as an essential gathering for MRE professionals. Both a conference and an exhibition, the event is a superb occasion for professionals in the sector to meet. It also brings together major contractors and high-profile policymakers.
The next edition (25 and 26 October 2017) will be held in Nantes, Pays de la Loire. The region boasts a historically strong industrial fabric in the maritime economy, built around the STX France and Nantes – Saint-Nazaire Port shipyards, and is now aiming to establish itself as the French leader in marine renewable energy.
High-tech infrastructure and political determination
This positioning is bolstered by the presence of major local players, such as DCNS, innovative startups such as Geps Techno, as well as centers of R&D and engineering expertise, such as WeAMEC.
Furthermore, significant investment in cutting-edge infrastructure has been made over the past few years, including SemRev and the Centrale Nantes wave tank, the Centre industriel de réalité virtuelle (industrial virtual reality center), Technocampus Ocean, and more. "We are delighted to be holding our annual conference and exhibition in Pays de la Loire", stated Rémi Gruet, CEO of Ocean Energy Europe. "This region is a major centre of activity for our industry, thanks to world class infrastructure, innovative local companies and strong political will."
The Pays de la Loire regional council, which will be the Platinum Sponsor of OEE2017, is getting involved to boost innovation and growth of the MRE sector. Having the opportunity to host a strategic event for professionals is a direct result of this firm commitment. Bruno Retailleau, President of the Regional Council, is delighted: "It really is a sign of recognition for all the regional players that have been working hard for a number of years to make marine energy an industrial reality."
Further information: www.oceanenergyeurope.eu