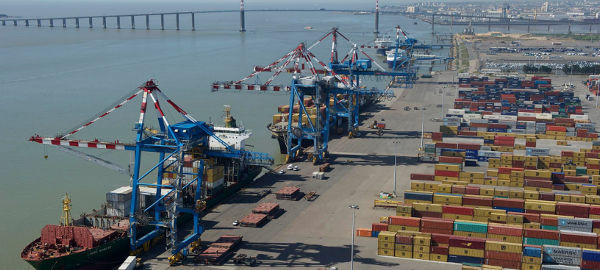 The establishment of the marine renewables sector in the port commercial zone and its hinterland presents as many challenges as it does opportunities. Focus on St. Nazaire in a joint interview with Lorraine Bertrand (

Carene

) and Maryse Gérard (

Grand Port Maritime

).
1) What particular features of the sector must be taken into account when considering the planning of the port zone?
The main components of marine renewable energies plant—the turbines—are huge, heavy, and end up at sea. Ports are therefore the logical place to assemble, store, and deliver them. Sufficient space must be allocated to enable this, and the docks reinforced to cope with the required lifting equipment.
2) The big players in the marine renewables – STX, and now Alstom and EDF EN – are establishing their presence at Montoir and St. Nazaire. What impact will this have on local industry, the port economy, and the region in general?
The presence of these big players in the marine renewables market is very positive for the area. In their wake follows a network of dynamic SMEs who evangelize for a new approach to industrial development, and are capable of responding to demand. Their recognition of the quality and industrial skill available in the Nantes-St. Nazaire basin opens new prospects for the entire region.
3) Considering the progress in the sector's development to date, what are the key elements for the future?
A very open dialogue has begun between the industrial players, who must now follow through with firm orders and the establishment of new facilities in the area. The Nantes-St. Nazaire Port and the Carene are tailoring planning and property development to this new activity, as well as offering innovative logistic solutions such as the container service linking the port sites.