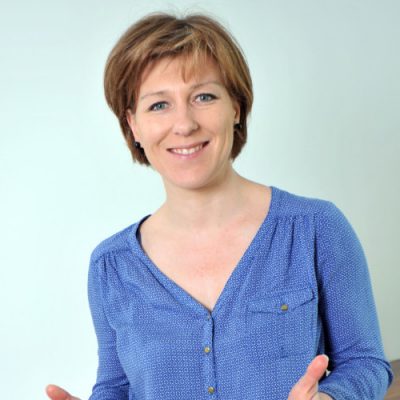 Dyvem is a five-year old startup specialising in supply chain logistics and services. As part of its commitment to sustainable development, the company has been pioneering a solution called Reverse Systems. Interview with manager Sandrine Mollé.
What made you diversify into marine renewables?
Well, our traditional hunting ground is the energy sector and we work closely with energy providers. We also work with sectors such as sea and agrifood industry, manufacturing, aeronautics and shipbuilding. For us, sustainable development is the way forward and we're highly interested in solutions for the energy transition. Quite naturally we looked at the marine renewables market, which happens to be growing rapidly but it needs to be structured. The key challenge in this sector is to achieve a structured supply chain because offshore developments require many players including energy providers, turbine and engine manufacturers, project developers etc. And the more stakeholders you have, the more the supply chain needs to be properly organised.
What can you offer marine renewables industry?
As Dyvem has skills from the aeronautics sector, we can provide support and guidance on logistics processes (assembly, pre-assembly, quayside operations, transport etc.) for large-scale developments. Since 2019, we have worked alongside marine renewable stakeholders such as EDF and we have now started working with assembly companies, like WPD, Valeco, and turbine manufacturer GE Renewable Energy…
Tell us about your pioneering Reverse System.
Reverse system is a digital materials management and optimisation system. The aim is to help supply chain managers anticipate and reuse offcuts, which can represent between 10% and 30% of supplies. Recovered offcuts may be reused in-house or in other sectors. Now that we've completed the design phase, we're turning to experimentation and working with blade and turbine manufacturers and assemblers. We hope to roll out our solution with around thirty French and international manufacturers within 3 years from now.
Will you be attending Seanergy ?
Yes of course. We'll be attending as a visitor. It's a great opportunity to identify industry players, make ourselves known and extend our network of contacts.
*Dyvem won a call for circular economy projects organised by the Pays de la Loire Regional Council. BPI France has qualified it as a "Deep tech" company. Dyvem is also backed by Atlanpôle for its Reverse Systems innovation.