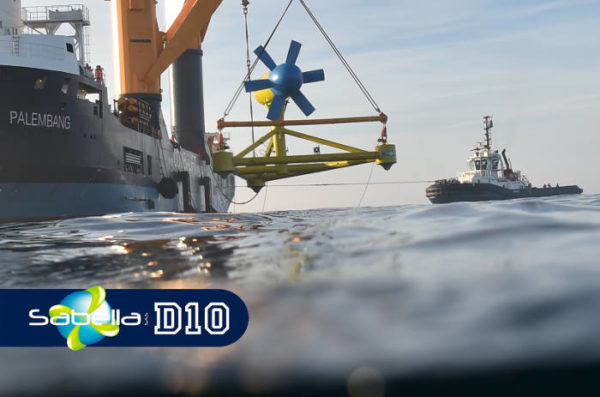 The Litto Invest Funds was created two years ago to support the development of maritime economy companies, in particular in the MRE sector. The following is an initial overview with Hervé Bachelot-Lallier, Chief Investment Officer of the fund.
What is Litto Invest and what means is it based on?
Litto Invest is a venture capital company, as opposed to a closed fund that has a limited investment and disinvestment horizon over time. It was originally established by the Pays de la Loire Region and various private bodies, the latter being majority shareholders of the SCR: EDF Énergies Nouvelles, Banque Populaire Atlantique and Crédit Maritime Atlantique, as well as two organisations from the fisheries sector – OP 85 and Armement coopératif artisanal vendéen (Vendée Artisanal Boat owner's Cooperative). These underwriters have committed to provide nearly €5 million of equity to the fund capital. The objective is to make between 12 and 15 investments over three years, with an average investment of €350,000 with a limit of €650,000 per investment line. Litto Invest invests as a minority shareholder in companies meeting the European SME* criteria.
What are the investment priorities?
Litto Invest is dedicated to the various sectors of the coastal economy: fishing, aquaculture, marine culture, marine renewable energies, as well as related coastal industries. The fund is design for companies in these sectors as well as those indirectly linked such as: industrial subcontractors, MRE technical consulting firms, etc. in order to create veritable leverage, investments are made in SMEs that have the capacity to create value for the region, with proven innovation, in seed phase (with proof of concept) or capital development phase. Beyond financial support, Litto Invest aims to play an active role alongside managers thanks to a good industrial knowledge, a factor that distinguishes the fund from multi-sectoral funds.all At this stage, investments have been made in the Pays de la Loire region or in companies with a strong impact in the Pays de la Loire however, the medium-term objective is to increase the size of the fund, extending it to other regions, starting with Brittany.
Among the first projects selected, which are concerned with MREs?
In 2016, Litto Invest acquired shares in four companies. One of these is Sabella, a specialist in tidal power. The company is located in Brittany, but its activity has a strong impact on the Pays de la Loire region, with most of the subcontracting located in the Pays de la Loire. € 350,000 was invested following a second round-table of current shareholders and new investors bringing the total investment to €8 million. The funds raised supporting Sabella to continue the development of hydroelectric power plants and in the early stages of commercialisation, particularly internationally. Various projects are being studied for their opportunity and we hope to be able to market machines by 2018. Other MRE projects are under consideration, and investment in the MRE sector for 2017 is already quite advanced.
* According to the criteria of the European Union: less than €50 million of annual turnover, less than 250 employees, a balance sheet total of less than €43 million…
Contact Litto Invest: Hervé Bachelot-Lallier, 06 16 04 99 56.