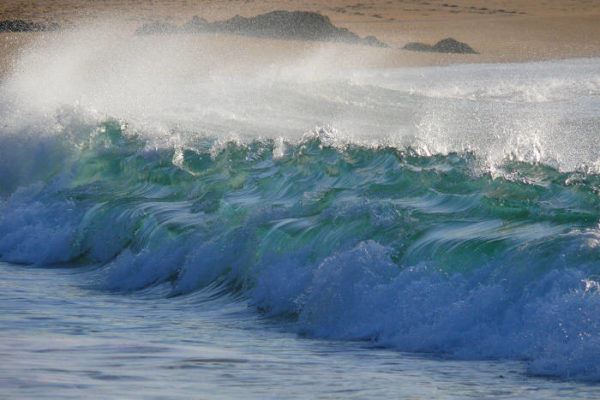 At the end of October, marine renewable energy professionals will focus their attention on Nantes. The Pays de la Loire metropolis will host the 2017 edition of the Ocean Energy Europe international event.
Ocean Energy Europe (OEE) is a leading trade fair in the marine renewable energy sector. Organisations from all across the European continent are expected in Nantes on October 25 and 26, as well as leading policy makers such as Paul Wheelhouse, Minister for Business, Innovation and Energy of Scotland (a country that is among global MRE leaders).
Expert conferences, exhibition and networking
Ten conferences are scheduled for the two days of OEE 2017. Experience feedback and showcase of emerging technologies such as tidal energy, sharing of prospective visions on the evolution of the MRE sector, analysis of legislative and financial issues and much more; the program is rich, benefiting from the participation of numerous international experts , including no less than five representatives from the Pays de la Loire: Francois Renelier of Bessé Consultants and Jean-Luc Longeroche of the St. Nazaire startup GEPS Techno , Franck Bourcier of Loiretech, Hakim Mouslim of INNOSEA and the team of the SEMREV test site.
Before and after the conferences, participants will be able to visit the exhibition booths (Pays de la Loire Region, P1 pavilion) and network with other professionals, especially during meals. On Wednesday 25, dinner is on board the Nantilus.
Peripheral highlights
On the eve of the event, Tuesday, October 24, a free workshop will be held on the MET-CERTIFIED international certification project, then on Friday 27 professionals will be able to discover emblematic places of the MRE sector in Pays de la Loire with technical tours at the École Centrale Nantes engineering school, the Ifsttar Institute, Technocampus Ocean and Technocampus Composites.
It is worth noting that an Ocean Energy ERA-NET will be held in parallel with the OEE 2017 (25/10 at 15:30). The network of regional and national institutions from six European countries will present, among others, the financing mechanism dedicated to MRE innovation, Ocean Energy ERA-NET Cofund.
OEE2017
25 & 26 october 2017, Nantes
www.cvent.com/events/ocean-energy-europe-2017
Contact: Charlotte Sugliani, c.sugliani@agence-paysdelaloire.fr