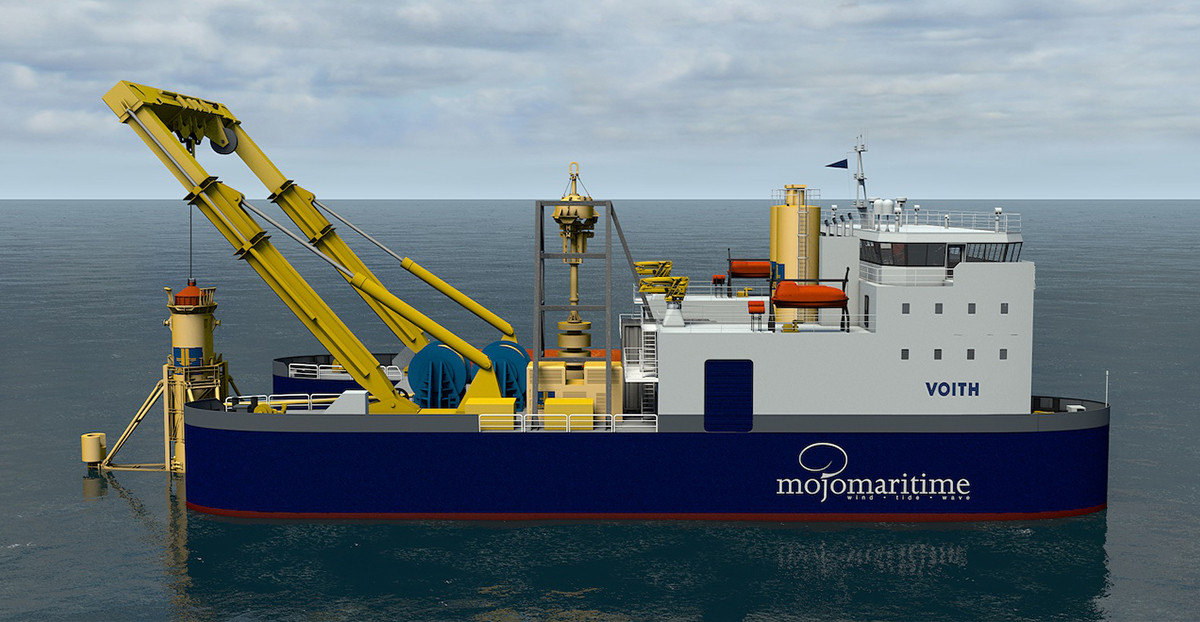 Mojo Maritime recently founded its first foreign subsidiary—in Nantes. The British project management specialist has particular expertise with tidal turbines, and hopes to capitalise both on France's favourable national strategy and the richness of the local ecosystem. An interview with Maxime Morandeau, the hydrodynamic engineer who heads its French operation.
What are Mojo Maritime's particular skills?
"The company specialises in project management in the marine renewable energies, and offers a unique combination of consulting and design backed by a maritime team that makes it happen at sea. We work on cabling, foundations, and anchoring systems for wind and tidal turbines. Mojo currently employs thirty people, with three of us in the French office. We are looking to recruit one or two more personnel between now and next year."
Why did you choose France—and Nantes—to establish your first subsidiary overseas?
"We have proven expertise in delivering innovative solutions in the tidal turbine sector, and the French government has shown a genuine political will to develop that sector. And as our head office is in Cornwall, it's not so far away. We've established the subsidiary's head office in Cherbourg in order to be close to the most promising operational zones (Raz Blanchard, Courseulles-sur-Mer, etc). We've opened a branch in Nantes because it's become a significant breeding ground for businesses dedicated to the marine renewable energies, and for its good links to Paris and overseas."
Does Mojo have French clients already?
"Yes. The British side of the company has already been consulted by clients such as Alstom and GDF Suez, and the French side is currently working with Constructions Mécaniques de Normandie (CMN) on the design of an innovative vertically-oriented tidal turbine foundation. We have also been accepted in the Ademe's call for expressions of interest for underlying technologies in its "Pile & Tide" project, which has the objective of finding solutions in the underwater surveying necessary for installing tidal turbine foundations."
What is your position in the regional ecosystem?
"Mojo is positioning itself as a consulting engineer for the pilot tidal turbine farms and for wind turbine engineering. We give priority to industrial partnerships and we're networking locally: we're members of the Pôle Mer Bretagne Atlantique and we're shortly about to join Neopolia."
Nantes will host the Thetis international business fair on the marine renewable energies this May. Will you be there?
"Absolutely: we've got our own stand (E22). It will be a great opportunity to raise our profile and show that we can transfer some of the expertise that has made Britain a pioneer in the marine renewable energies."