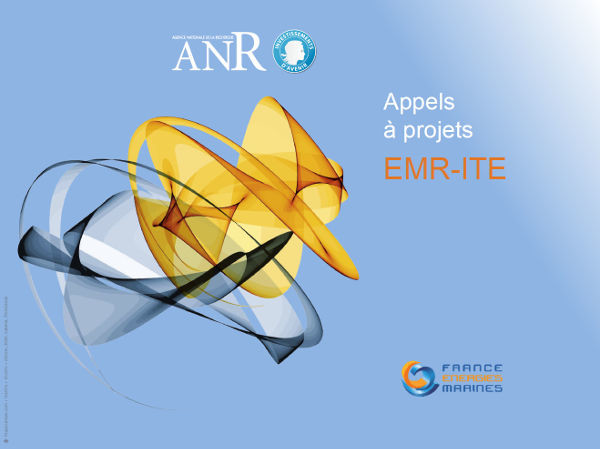 The French national research agency, the Agence Nationale de la Recherche (ANR) has allied with France Energies Marines in a new round of funding for marine renewable energy projects. The available budget is €3 million euros. Applications must be submitted by the 22 April 2016.
This is the second call for marine renewables projects from the Agence nationale de la recherche (ANR). The first round invested €10 million in ten initiatives when the fund was launched last year. Its Omdyn, Induscol and Thymote projects included partners in the Pays de la Loire region.
The grants were awarded to large-scale innovation projects likely to have a rapid impact on the growth of the sector. The initiative falls within the framework of the Investing for the future program, in support of the energy transition, for example of the IEED, the Institut d'excellence en matière d'énergies décarbonées (Institute of Excellence in the Non-Carbon Energies).
The supported projects must be collaborative, and approved by France Energies Marines, which has joined the call for projects—or represent a partnership between an SME and an approved public research body. Projects of up to 36 months duration will be funded, in any of a wide range of topics in the domain, from components and materials, through to networks and interconnection, modeling tools, prototypes, monitoring, and the evaluation of socio-economic and environmental impacts.
€50 000 to €2 million per project
The call for projects has a total budget of €3 million. Each candidate can apply for a grant of between €50 000 to €2 million to fund up to 50% of the eligible costs. The results of the two-stage selection process will be announced in July.
Deadline for project applications: 22 April 2014.