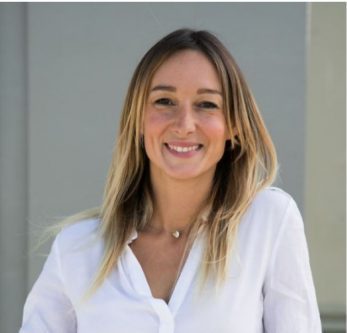 Valeco specialises in marine renewable energy and has now set up a team in Nantes. Head of the offshore department Pauline Bertrand provides the background.
Can you tell us about Valeco and its expertise in the marine renewables sector?
Founded 30 years ago, Valeco is a renewable energy company based in Montpellier. Specialising in wind and solar power, we employ 230 people at 10 sites. We work across the whole value chain, from site identification to selling electricity produced from renewables. By the end of last year, Valeco had reached 515 MW in installed capacity, with 2GW worth of projects in the pipeline. In 2019, we joined Germany's second largest offshore wind farm operator – EnBW (1) – to spearhead its growth in France.
Why did you set up a team in Nantes?
Western France with its three large regions (Pays de la Loire, Bretagne and Poitou-Charentes) is home to a number of wind and solar projects and it made operational and business sense to set up offices there and have a team nearby. In addition, Nantes offers good recruitment potential and is ideally located between Finistère in the north and Charentes in the south. For us it was a no brainer.
What are your ambitions?
With financial backing from EnBW, we hope to become one of the top 5 renewable energy players in France and to make floating offshore wind a key growth driver for us. We will look to bid in future marine renewable energy calls for Southern Brittany (AO5) and the Mediterranean (AO6). In this respect and especially for the AO5 round, our team in Nantes will engage closely with local stakeholders in order to put forward a project that fosters economic development and fully respects local communities.
What do you hope from Seanergy?
Seanergy is a great opportunity to network with local manufacturers from the sector. It will also allow us to get the latest insights into industrial and R&D projects with high collaboration potential.
EnBW's established offshore wind portfolio represents a total installed capacity of 3,376 MW.