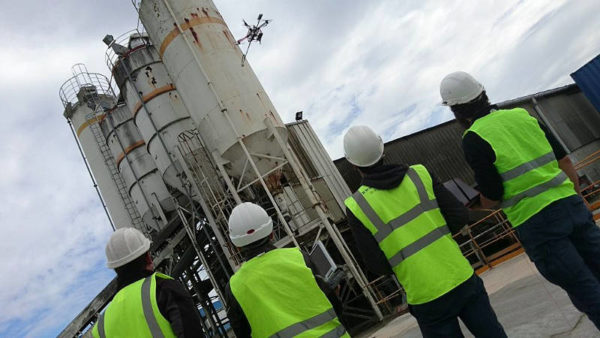 Pilgrim Technology, which will be represented in the Seanergy tradeshow, at the stand of Pays de la Loire (BC 242), has been developing a range of technical inspection drones: A booming market in which solutions are devised to address the issue of wind turbine maintenance, which represents a significant part of the costs of offshore wind farms.
Pilgrim Technology has developed its expertise in its original business, i.e. technical industrial inspections, that it does not necessarily carry out with drones. The company has developed the use of drones to overcome the challenge of the difficult, if not dangerous access to some sites or facilities. Drones can be airborne, underwater (ROVs) or rolling devices… "We have developed our own tools: first in order to perform our services, and then for our clients. Since then, we have become manufacturers", says Anne-Mary Haute, president of the company based in Thouare-sur-Loire (44).
An already strong expertise and business model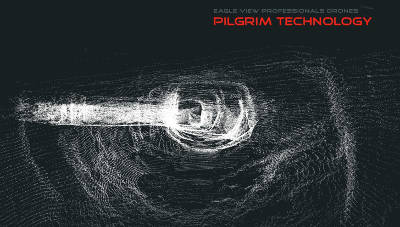 This is the specific path followed by Pilgrim Technology, as an industrial service provider, and by its dozen employees. On the one hand, its business model has already been stabilised – a 500,000-Euro revenue, major corporate clients on an international scale, self-financed R&D –, allowing strong credibility towards its existing and potential clients. And its technological offer is already mature. "We have extensive experience of interventions in the industry. The main characteristic of our materials is thus that their safety has highly improved, with redundancy on all sensors, electronic cards, monitoring & control… We usually intervene, indeed, on very sensitive sites, in the immediate vicinity of staff members. Besides, our drones have far greater intervention capacity than what traditional standards provide for: They are designed for offshore operations, with high efficiencies in terms of self-sufficiency, water-tightness, resistance to winds over 50 km/h…" Such efficiencies were validated in collaboration with the CSTB of Nantes, which makes Pilgrim Technology a "'made in Nantes' adventure, very typical of the Loire Region", Anne-Mary Haute jokingly said.
Pilgrim… to spread the word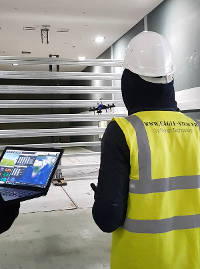 The development of Pilgrim Technology on the RME market may seem rather obvious. "In a field where rope access technicians' competencies are required, our drones appear as very useful. The aim is not to replace human beings but to use the drones to help said technicians prepare their missions. Our drone carriers allow modelling interventions, visually inspecting or cleaning equipment, and thus limiting technicians' intervention duration. They are facilitation and optimisation tools."
And yet, this is quite a new line of business in which, as a matter of fact, Pilgrim has little or no competitors. "We need to convince our RME interlocutors. Our participation in Seanergy, a first for us, in a RME tradeshow of this scale, may thus prove strategic. The aim is for us to evaluate players' sensitiveness to our offer. We have no doubt about efficiency and return on investments (ROI) of our products. We'll make the demonstration thereof, based on the multiple proof of concept (POC) tests we successfully carried out, including with an industrial player like GRDF".
At Seanergy, the company intends to act as a "pilgrim" spreading its word, with a good prospect of finding a client ready to integrate one of its machines into an offshore park, as part of a beta-tester strategy. Our goal is to open up the market… and get this new offer off the ground.