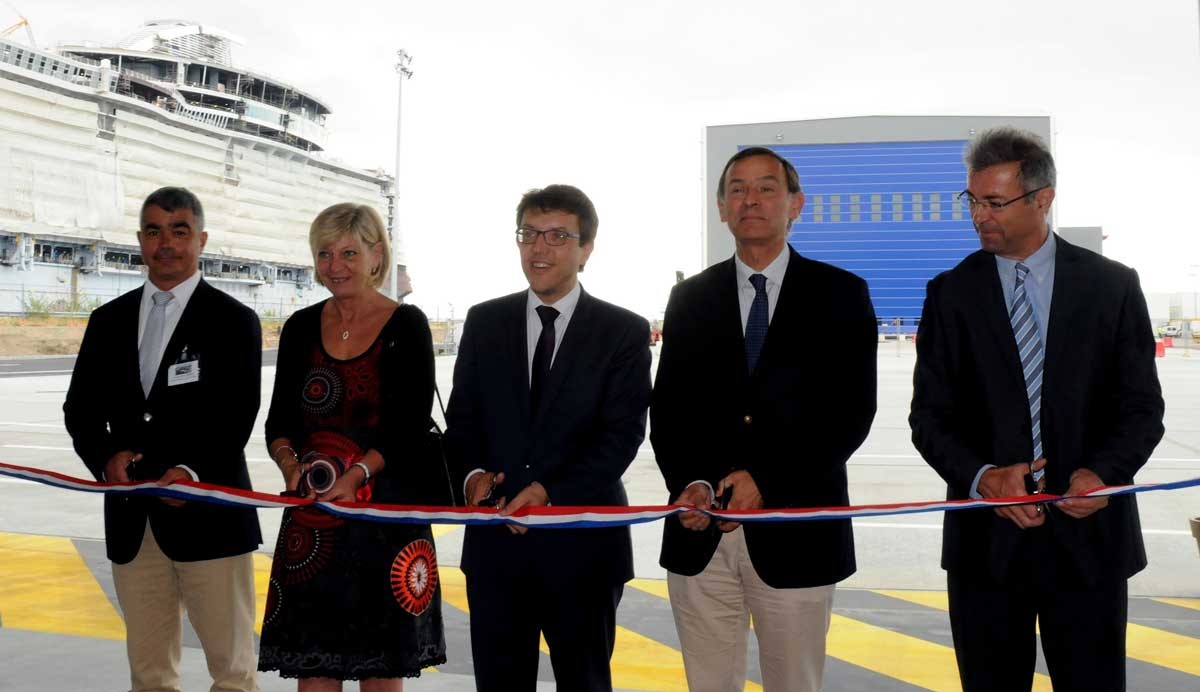 STX France has just inaugurated its new Saint-Nazaire factory, dubbed Anemos, after the ancient Greek word for wind. The factory is evidence of the group's ambitions in the marine renewables energies, and particularly in the offshore wind turbine sector.
Since its opening Anemos has enjoyed a fair wind. And the inauguration ceremony for the new renewables plant was also the occasion for its owner, STX France, to announce its first commercial successes.
These include the Watteol R&D project, an order for an electrical substation rated at 500 MW which has been secured from a northern European customer. Known for now only by its code name, P34, the sub-station will be one of the largest ever built for offshore wind, and it is STX that has been entrusted with every stage of its design, manufacture, and installation, anticipated in 2018. The company has also just signed a letter of intent for a similar sub-station deal to be delivered by the 2017 year-end.
Taken together, the projects represent around a million work-hours for the Saint-Nazaire shipyard and its partners. The 3000 square metre facility will employ 200 people, and be capable of producing two sub-stations each year, calling upon the yard's 6000 square metre assembly and fit-out bed when necessary.
Collective force
Christophe Clergeau, 1st vice-president of the Pays de la Loire Region, responsible for the economy and innovation, rejoiced at the successful launch: "This is an important stage in the development of the new marine renewables sector. This new factory is the fruit of successful regional collaboration. Its success was certainly not a foregone conclusion […] but we made the decision to invest heavily in innovation, in production capacity, and in workforce training. Together with STX, we worked our socks off to convince the banks to finance this new factory. And in the end, all our efforts have paid off.
"This programme, which has involved us putting together a partnership of numerous local players; and which has been supported by the Region*, has made an important contribution to the reduction in the cost of electricity produced by offshore wind turbines", emphasized Frédéric Grizaud, director of STX France's Marine Energies Business Unit and CEO of STX Solutions. It has also encouraged the involvement of local SMEs in the sector: "Now is the time for us to diversify into new areas. And Neopolia is there to help you".
*The Agency of the Pays de la Loire Region represented the Region in the financing and construction of this deal, in partnership with STX and SONADEV (Saint-Nazaire's local development agency).
Further information: STX France's Anemos press pack