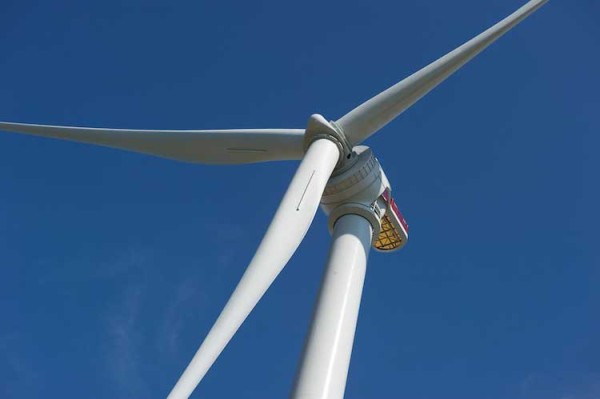 The Saint François d'Assise Lycee in La-Roche-sur-Yon (85) has founded a new post-18 qualification. Its vocational training certificate in system maintenance, which includes a wind turbine option, has been designed in conjunction with experts to anticipate the needs of the marine renewables sector in the region. Five questions for Bertrand Potier, the college's director.
Can you tell us about the Saint François d'Assise Lycee?
"It's a general, technical and vocational lycee (college offering pre- and post-18 qualifications) with higher education courses, and vocational and apprentice training programmes. A new joint collaboration has been established between the Saint Joseph and Saint Louis Lycees at the beginning of this academic year. Alongside our general teaching programme, our advanced and vocational training schemes are largely scientific, and can be divided into four areas: the car, refrigeration and air conditioning, architecture and building, and industrial maintenance."
Why did you create the vocational training certificate in wind turbine systems?
"It's a logical progression for us. This qualification is particularly aimed at our system maintenance students who have passed their professional baccalaureat (a post-16 vocational qualification), or baccalaureat students who have specialised in science, industrial technology, and sustainable development ("Bac S", "Bac STI2D"). The wind turbine option was created after consulting with experts about future demand in the sector. The arrival of the Vendeen wind farm is a significant event: a new industrial sector is being born with the farms off the coast between Noirmoutier and the Île d'Yeu, as well as at Saint-Nazaire."
So how, specifically, will the course be organised?
"The programme opens at the beginning of the next academic year (September 2015), with fifteen available places. The first year will be very inter-disciplinary. In the second year, specific courses will address both terrestrial and offshore wind turbines. The students will also have two industrial placements of four and six weeks."
Have you already made links with Vendeen companies?
"Absolutely. We have partnered with SyDEV (Syndicat départemental d'énergie et d'équipement de la Vendée), Vendée Énergie, and the local turbine companies Enercon and Nordex."
How will you recruit the students?
"We are already informing our own students of this opportunity to enter a fast-growing sector. We've also participated in numerous business fairs and forums in the region. Thanks to our partnership with Vendee Expansion, we are also represented indirectly at other professional events such as the forthcoming Thetis marine renewables event in Nantes."
Further information: www.stfrancoislaroche.fr/accueil/formations/enseignement-superieur/bts-maintenance-des-systemes-eolien