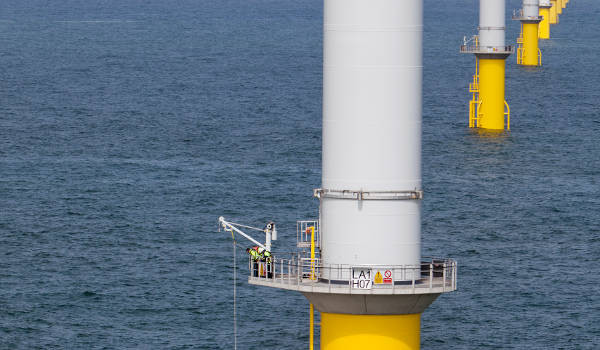 German industrial giant Siemens has chosen Rollix to fit out its first 6MW offshore wind turbines. The La Bruffière firm is a long-established supplier in the wind turbine sector. Delivery is expected in the latter half of 2014.
Within a year, Siemens will deploy its first SWT-6.0-154 turbines off the British coast. Designed for use in the open sea, these direct drive turbines use 50% fewer parts than a traditional turbine with a geared drivetrain, making them the lightest machines in their class. The design both reduces costs and enhances energy production, thanks in large part to the Quantum B75 blades–and their Rollix bearings.
A specialist in the design and manufacture of specialised bearings and yaw drives for wind turbines established in 1974, this division of the Defontaine group derives 50% of its annual turnover from turbine parts sales. Its partnership with Siemens should buttress these figures. These bearings will add to the 130 000 Rollix rotor bearings already in service in offshore turbines: the company has captured 40% of the market for this component since 2001.
Commenting on the deal, Andreas Görgen, president of the Siemens energy sector for south western Europe said, "Thanks to this partnership, Rollix and Siemens capture a position in the export market for 6 MW turbines, and create jobs and economic value in France."