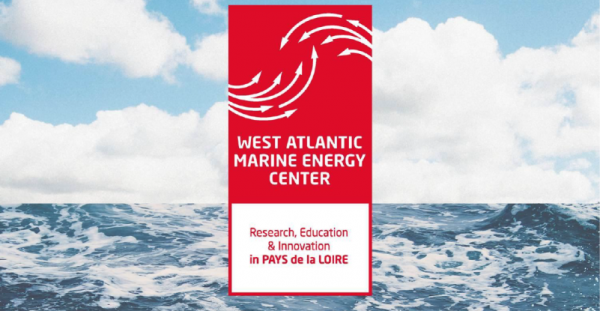 The marine renewable energies are in heady growth in the Pays de la Loire, and WeAMEC (the West Atlantic Marine Energies Centre) is launching a programme of continuing professional development, with the objective of enhancing the region's skill base. The initiative will be presented on the 26 November.
It isn't too late to board the marine renewables train. Next 26 November, the West Atlantic Marine Energy Centre presents its new programme of continuing professional education in the marine renewables, designed and led by academics and industrial partners.
The emergence of this new industrial sector represents a business opportunity, but support for the acquisition of the necessary skills and knowledge is indispensable. The Pays de la Loire already has a well-developed range of primary training opportunities for the sector, including courses in civil and mechanical engineering, materials science, and maintenance. But WeAMEC's members have also demanded a programme of continuing education to complement this, and strengthen the development of the region's ecosystem of expertise in the sector.
Three paths to development
WeAMEC will offer three cycles of continuing education in 2016. An initial overview entitled "The essentials of the marine renewables" (from March to July) will be followed by in-depth modules on various themes under the rubric of "The experts of the marine renewables" (from September to December).
Five parallel training days have been organized to support the acquisition of "English for the marine renewables" to assist with the presentation of the region's expertise on the international stage.
Presentation of WeAMEC's continuing professional development programme
Thursday 26 November 2015, 17h30 – 20h00
Technocampus Ocean, rue de L'Halbrane 44340 Bouguenais