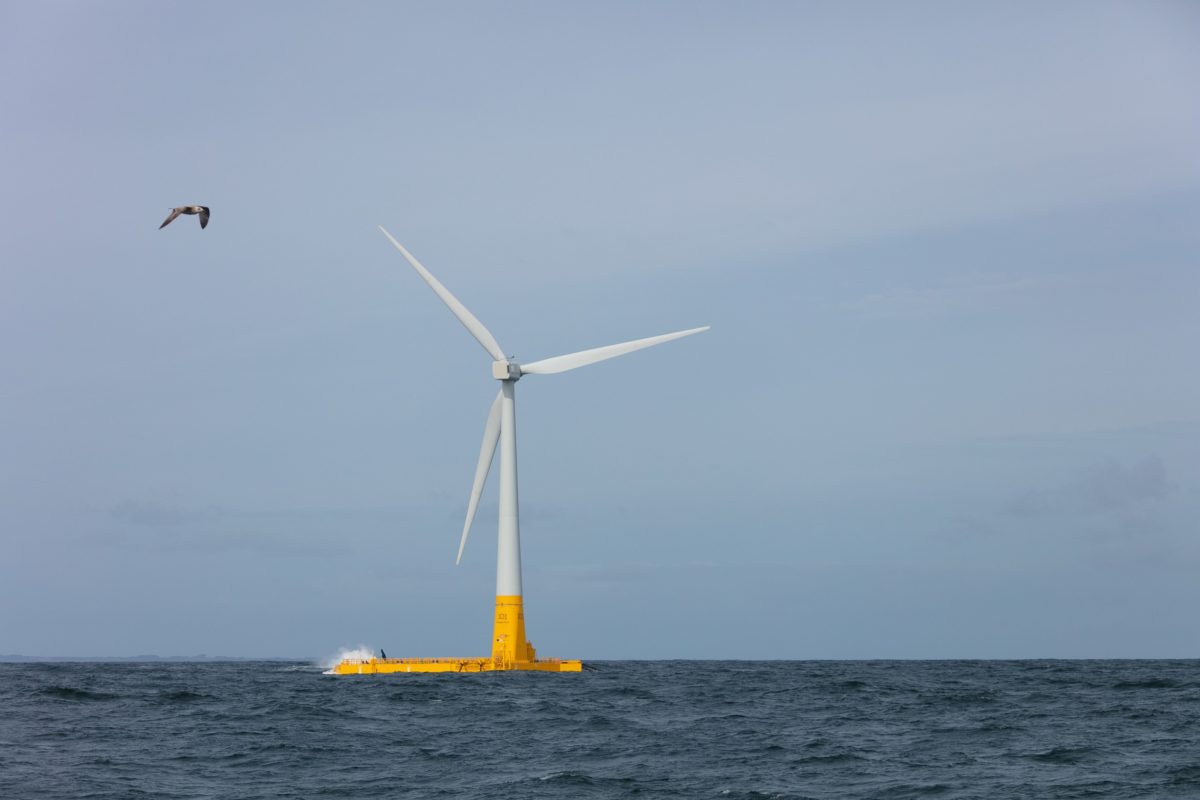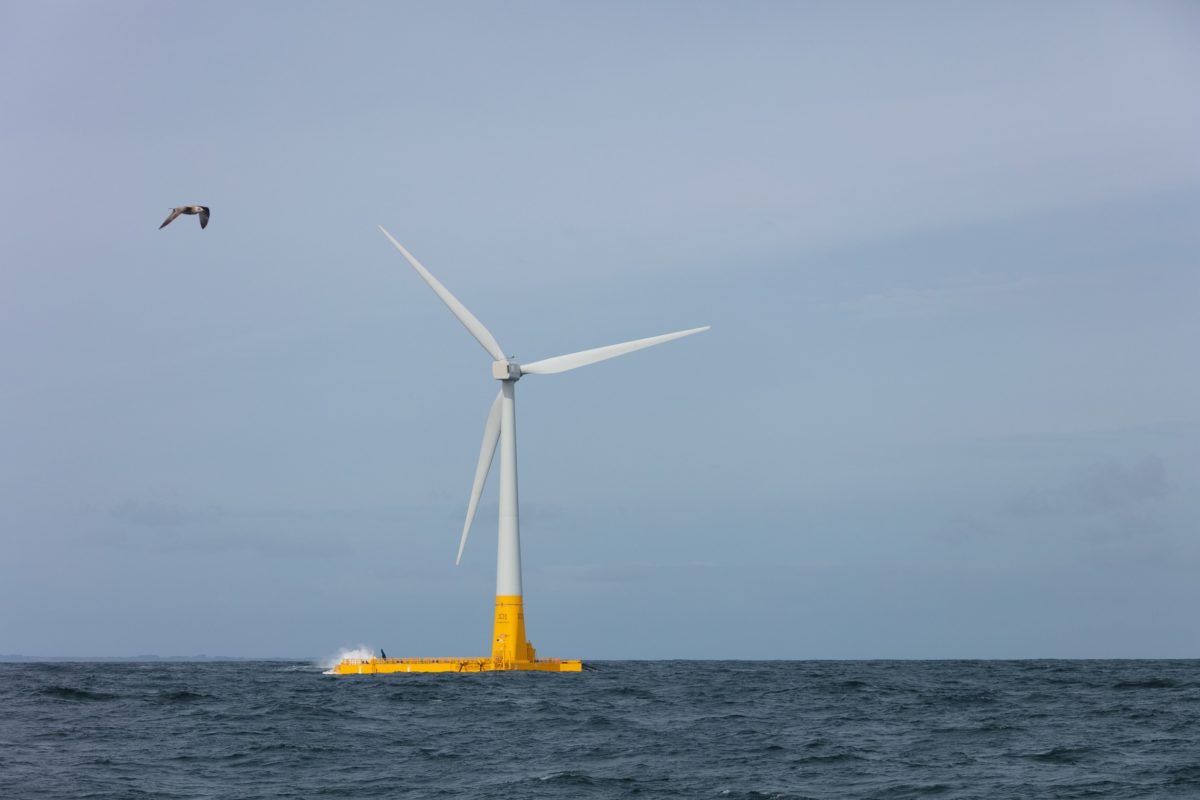 After years of development, France's first floating wind turbine has started to produce electricity at the SEM-REV test site off the Atlantic coast.
Installed 22 km off the French Atlantic coast, the Floatgen floating wind turbine went into action on 18 September. The 2 MW device is connected to the national grid via an export cable and is set to generate enough power for the needs of 5,000 inhabitants. It is France's first floating turbine to be installed offshore in real conditions.
It will take two years of trials to validate the device's various technologies (concrete floater, subsea cables, etc.), performance and resistance.
Floatgen put through its paces at the SEM-REV test site
This test phase is symbolic twice over: the device is the first to pump power through the SEM-REV export cable, and SEM-REV is Europe's largest multi-technology test site. The Pays de la Loire Council has backed the development from the beginning.
The Floatgen trials follow in the wake of two other series of trials at the same site: acoustic sensors by NEREIS and cast iron cable shells (IBOCS) by FMGC. This third offshore test phase is being funded in part by the European programme Foresea*.
Kick-off for floating wind
Floatgen is also the first operational floating foundation patented by Ideol and manufactured by Bouygues Travaux Publics using concrete. This new test phase also marks "the beginning of large-scale deployment of offshore wind turbines. For France, this is a unique opportunity to become the world's leader in floating wind power," says Ideol.
In France, the floating foundation technology will be deployed off the country's Mediterranean coast by 2020 at one of the four floating wind schemes planned.
*Funding Ocean Renewable Energy through Strategic European Action.
Learn more :
Wind turbine 
SEM-REV test site 
IDEOL