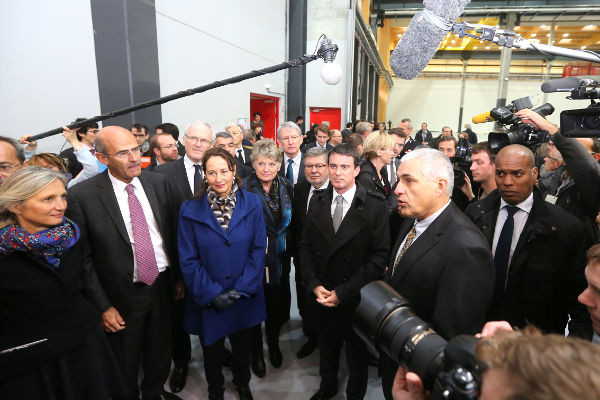 At the opening ceremony of the Alstom factories in Saint-Nazaire, French prime minister Manuel Valls emphasized the French government's will to pursue the development of marine renewable energy. An outline of his remarks.
The results of the call for expressions of interest launched by the Ademe, the French Environment and Energy Management Agency, had been eagerly anticipated. The prime minister used the occasion of his Saint-Nazaire visit to reveal the successful bid for the installation of a pilot tidal turbine farm at raz Blanchard off the Normandy coast, worth €120 million. A consortium led by Alstom, GDF-Suez and Normandie Hydro (in which EDF and DCNS have an interest) have won the bid.
But the government also wishes to participate in projects which were not selected on this occasion and will offer other means of support to them: a strong signal in the sector's favour. At the same time, Manuel Valls also announced that the Ademe will launch a new call for expressions of interest in June 2015, this time for the development of floating turbines, worth €150 million.
Ships and ports of the future
The entire maritime sector is being transformed. The prime minister also evoked France's determination to innovate in shipbuilding, supported by the Investments of the Future fund. The development of port infrastructure was also listed as a priority, with a €1 billion programme of investment over five years, of which 30% will come from the national government.
These announcements come in the run-up to next year's unveiling of France's long-term energy policy, which will include a road map towards a low-carbon strategy.